Bridging the Gap
Posted in Videos and Lectures on November 6, 2017 by Stevenson Swanson
Stevenson Swanson is the Science Media Manager at The New York Botanical Garden.
---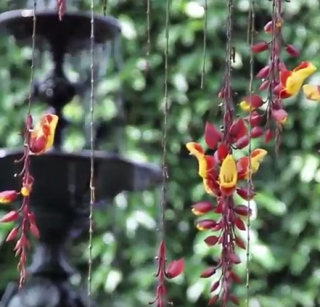 The Cigna Foundation and the Ghetto Film School recently teamed up to host a competition among the school's young filmmakers, who were challenged to use their video storytelling skills to highlight how some of the Foundation's New York City-based World of Difference non-profit grant partners, including The New York Botanical Garden, are creating a positive impact on the health and well-being of local residents.
Taking second place was Bridging the Gap, by Kecia Romiel, who focused on the Botanical Garden's innovative research led by Ina Vandebroek, Ph.D., Matthew Calbraith Perry Assistant Curator of Economic Botany and Caribbean Program Director in the Garden's Institute of Economic Botany. Dr. Vandebroek's project seeks to improve health care for New York's immigrant Latino and Caribbean communities by studying the plants they use in their traditional medical practices and raising awareness of these practices among healthcare professionals.
You can watch Kecia's short video here.