Posted in Learning Experiences on November 30 2010, by Plant Talk
Terrariums are hot.
They're in the New York Times, they're a great craft project for kids, they're traditional, they've got personality, they can be tiny, made from found objects, or bought from a fancy store; you can wear them, or you can decorate your tree with them, and now you can marvel at them at one of the world's finest modern art museums.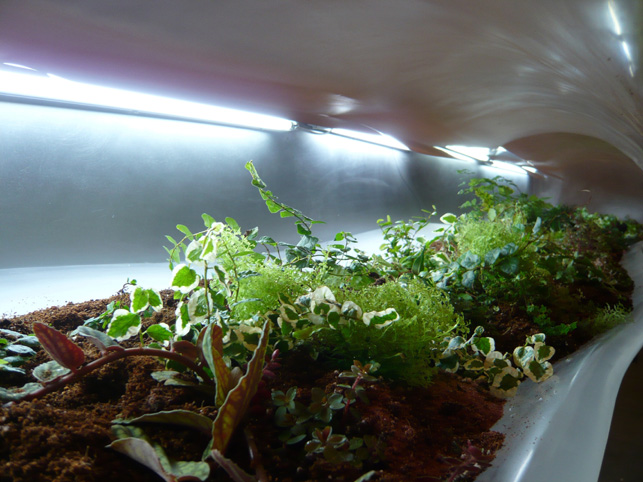 Our friend and fellow New York City institution, MoMA, has gotten in on the terrarium trend with the installation of two absolutely astonishing terrariums in their 53rd Street lobby by the garden designer and terrariumist, Paula Hayes. Paula's fantastic installation (be sure to watch the video) are definitely a step beyond what most of us are used to cobbling together in an old fish tank or cookie jar, but that doesn't mean they're beyond our reach.
It's possible to dream big (while dreaming small) and build your own gorgeous miniature world. Learn more below.