Posted in Around the Garden on December 24 2019, by Plant Talk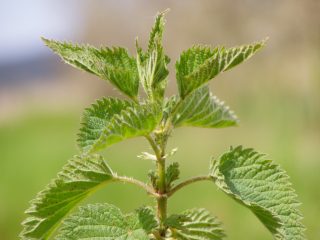 Some of the plants highlighted in "Biophilia: Sharing Our #plantlove," the Conservatory exhibit sharing our curators' most fascinating plants, protect themselves with spines, stings, and more. This is definitely a case of "look but don't touch!"
Thorns, spines, and prickles: Pointy protuberances stab predators as they approach.
Armor: The thickened, waxy skin of many succulent plants adds a layer of protection from herbivores.
Stings: Minuscule needles of the mineral calcium oxalate are found in a wide variety of plants, from philodendrons to agave (which is used to make tequila). The sharp crystals irritate the skin and can be toxic when eaten. Stinging nettles (Urtica dioica) are covered in tiny fibers with sharp points that irritate and inject toxins into the skin.