First Glance: 'Green Currency: Plants in the Economy'
Posted in Around the Garden on April 20 2011, by Ann Rafalko
Denise Chan is a Designer in the Garden's Creative Services department.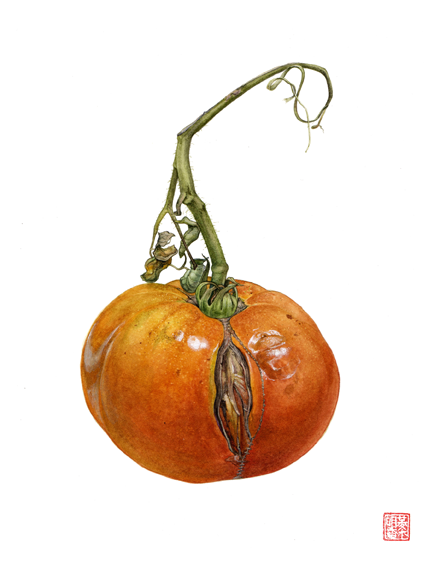 Green Currency: Plants in the Economy–an exhibition of botanical art at The New York Botanical Garden which opens to the public today–offers the rare chance to look through a wide array of beautifully hand-drawn or hand-painted illustrations of plants. Each plant has been chosen for its economic value and importance in our everyday lives.
Forty-three works were selected out of a field of 258 entries and are presented in the Arthur and Janet Ross Gallery in this first ever juried exhibition of international botanical art at the Garden. Common fruits, vegetables, herbs, trees, and flowers that serve not only as sources of sustenance, but are also where many modern medicines, furnishings, textiles, and biofuels come from are masterfully rendered with scientific precision using various media such as graphite, watercolor, colored pencil, oil, and acrylic. The exhibition is being presented in conjunction with the American Society of Botanical Artists.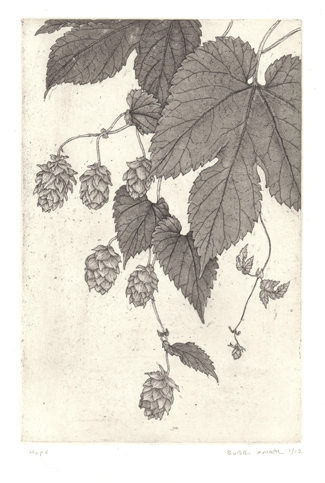 In this era when, with the click of a button you can effortlessly capture an image for prosperity with your camera, or even with your phone—for better or for worse, the act of capturing this landscape of immediacy can be gratifying: What you see is what you get, right here; right now. The opportunity to see beyond the moment, though, is often missed in this instant–or worse yet ignored. To be able to truly see something and engage in the art of observation offers the chance to look into the beauty that is often found in the details. The works in Green Currency: Plants in the Economy are imbued with an inescapable tangibility: Fruit appears to be ripe for the picking; vegetables ready to be chopped, sliced, and sautéd. The works speak to the viewer through the glass in a way that invites–or rather compels–you to look closer.
Take the time to truly see each of these 43 selections, and allow yourself to get lost in the details as each of these artists already has. It will be time well spent.
Check out this short video to learn more about Green Currency: Plants in the Economy.