Chilling Out At the Garden: Wildlife
Posted in Wildlife on July 26 2011, by Thomas Andres
Thomas C. Andres is an Honorary Research Associate at the Garden.
Humans weren't the only ones suffering during last week's record-breaking heatwave. The Garden's plants and animals were also feeling the heat. And while the plants relied upon human-intervention to maintain their cool, the Garden's feathered and fluffy residents were able to take matters into their own hands, paws, and wings.
Coping Mechanism One: Cool Off the Belly On a Mossy Tree Trunk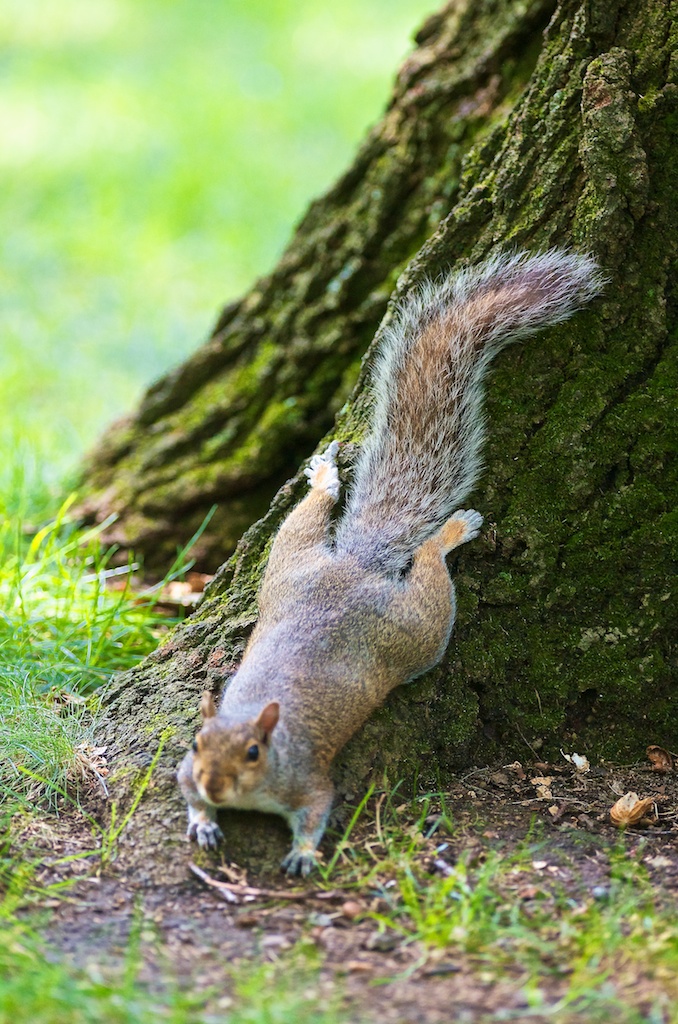 Eastern Gray Squirrel
Coping Mechanism Two: Sip a Mimosa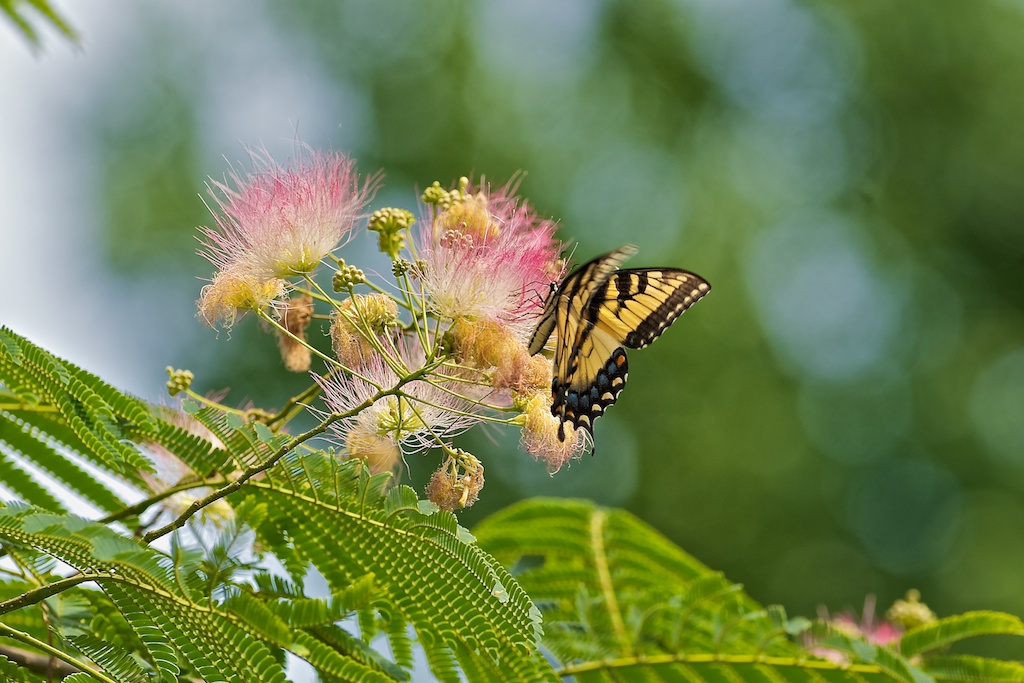 Tiger Swallowtail feeding on the nectar of a Mimosa tree, Albizia julibrissin
Coping Mechanism Three: Snack On Some Fruit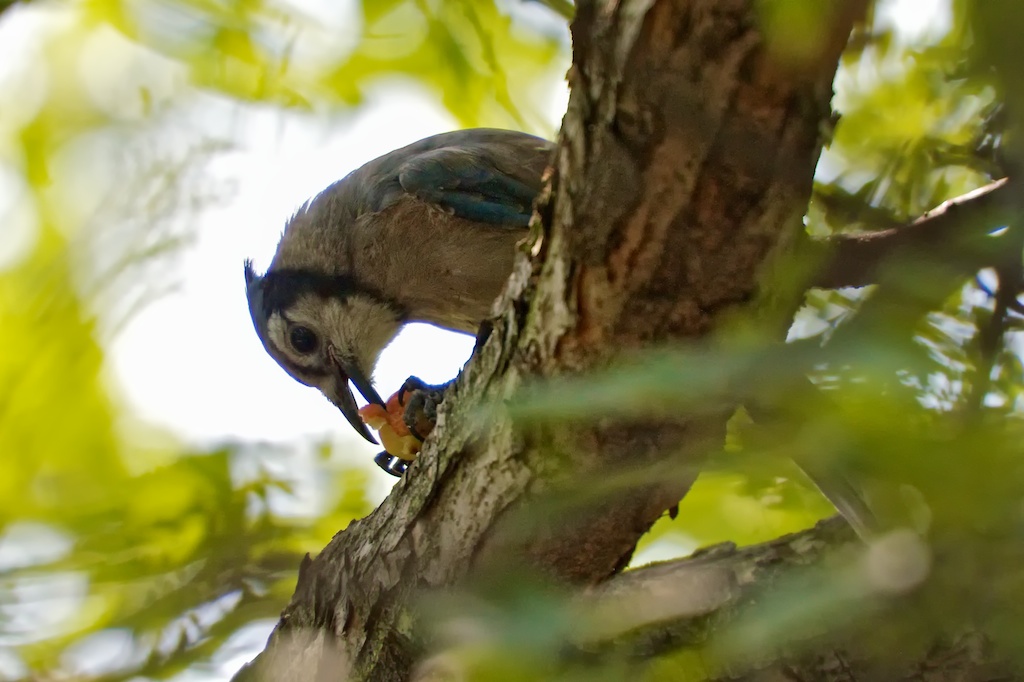 Blue Jay eating a fruit from the flowering crabapple, Malus 'Dolgo'
Coping Mechanism Four: Head For the Water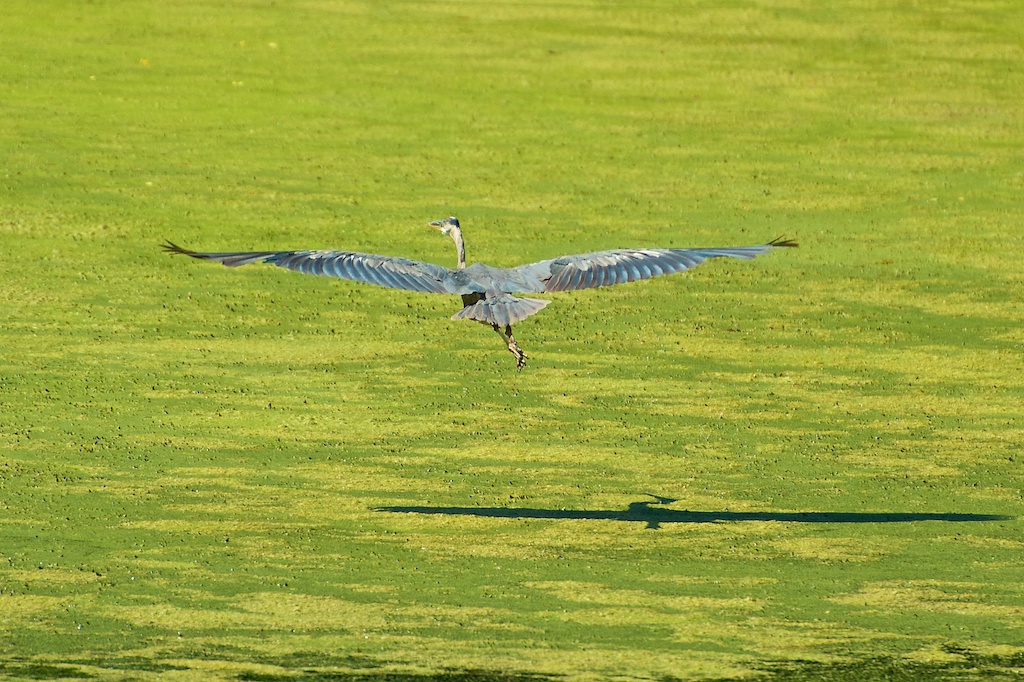 Great Blue Heron over Twin Lakes
Coping Mechanism Five: Take a Nap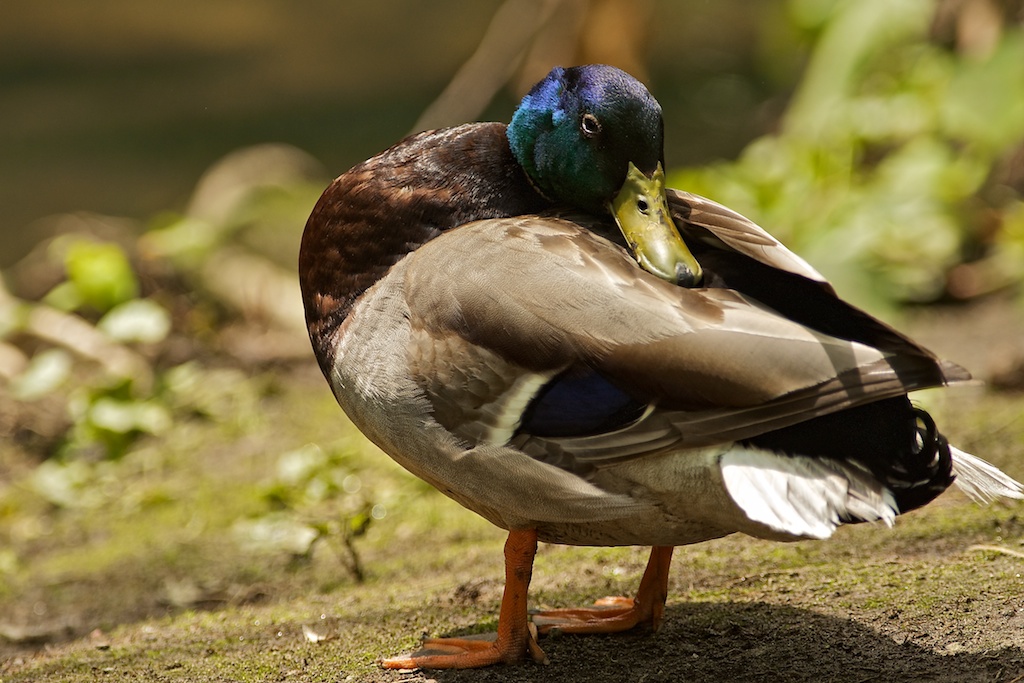 Male Mallard on the banks of the Bronx River
Coping Mechanism Six: Splash Around In A Cool Spring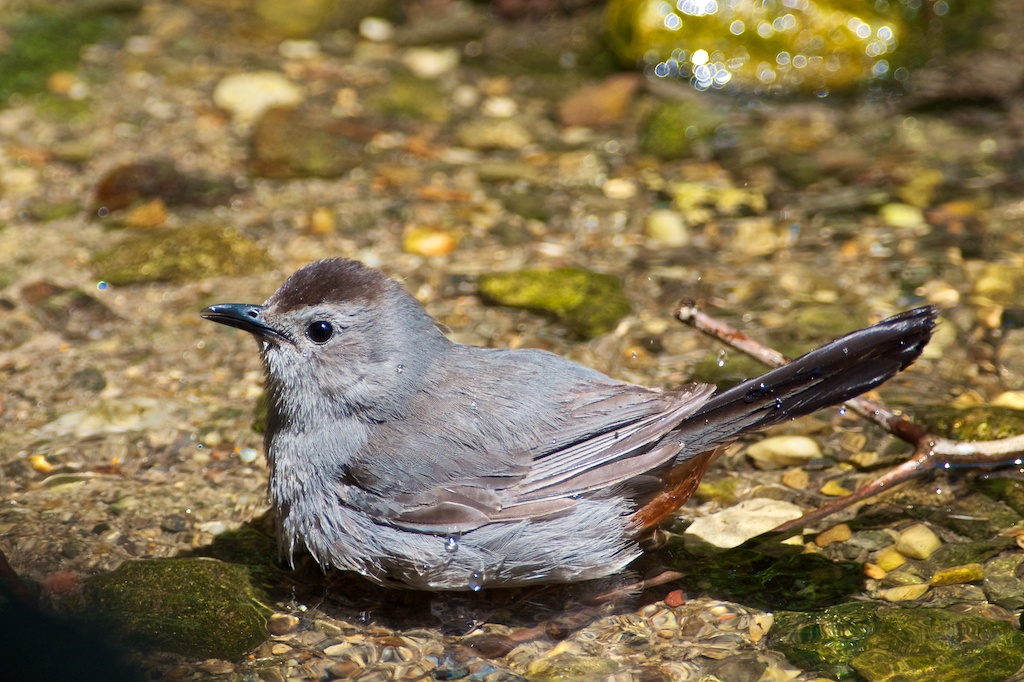 Gray Catbird in the spring that feeds Twin Lakes
Coping Mechanism Seven: Take A Bath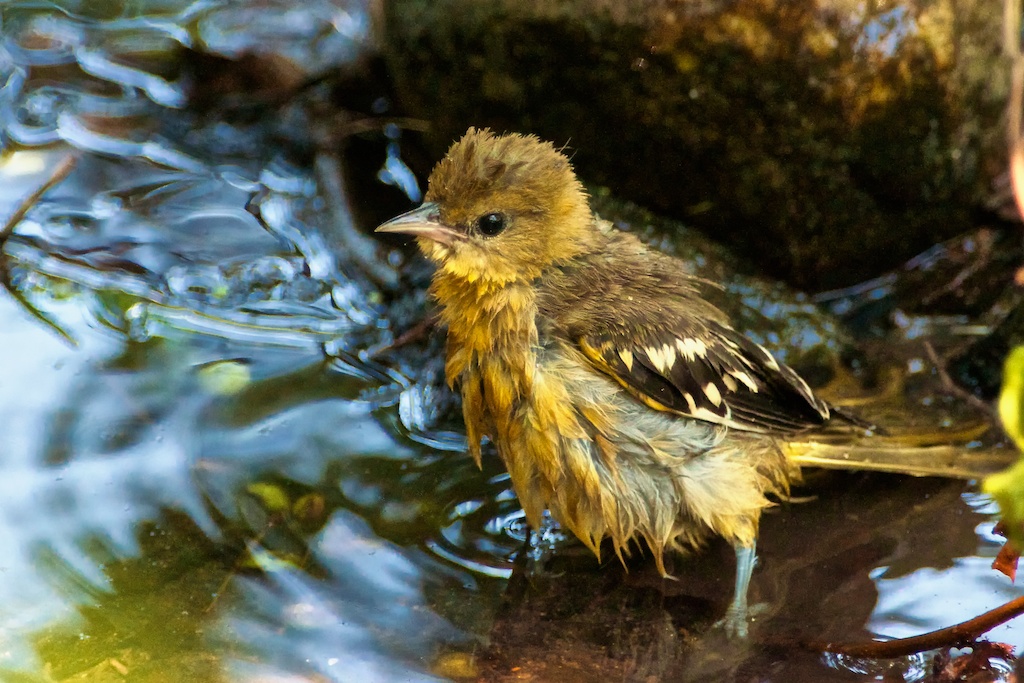 Female Baltimore Oriole
Coping Mechanism Eight: Hit the Old Swimming Hole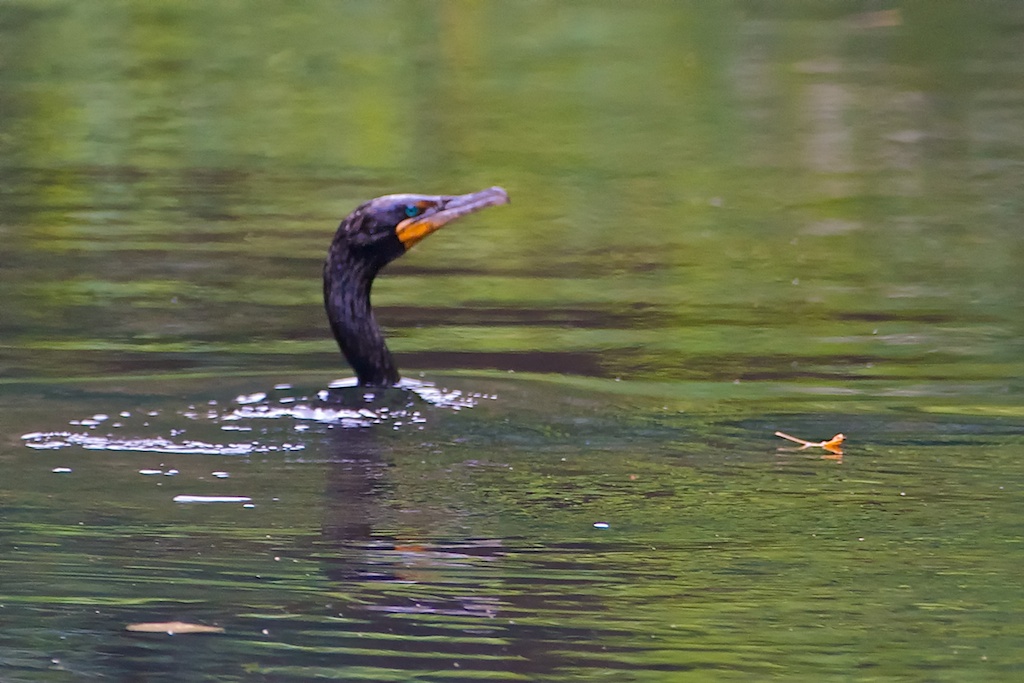 Double-Crested Cormorant in the Bronx River
Coping Mechanism Nine: If All Else Fails, Drastic Measures May Be Necessary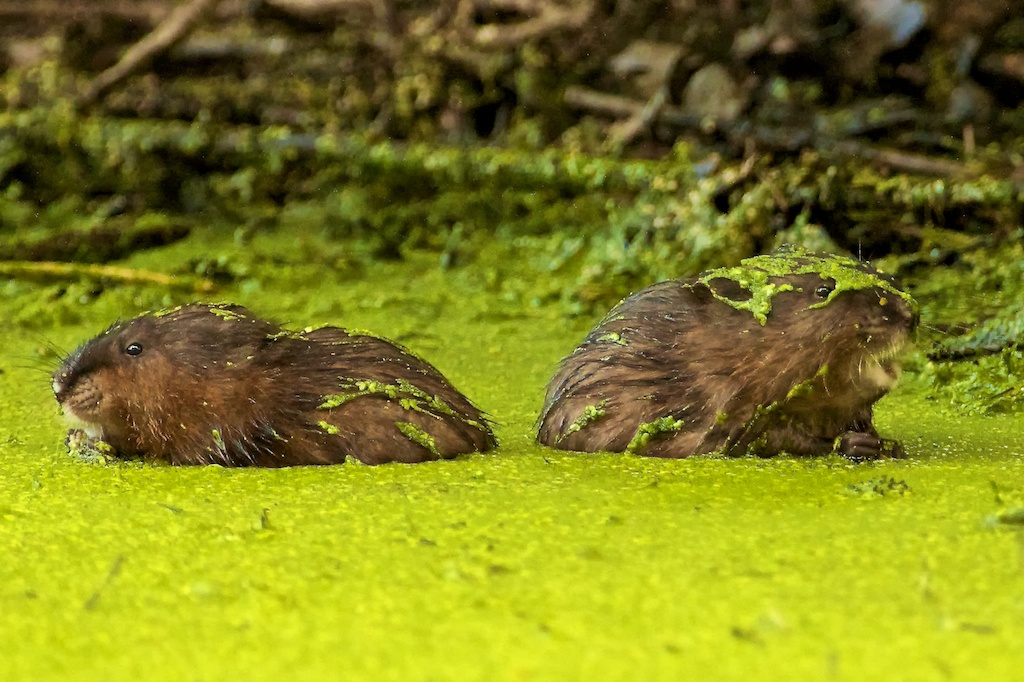 Muskrats in Twin Lakes

All photos by Thomas Andres.