Kiku Classification: Anemone, Spoon, and Quill
Posted in Behind the Scenes, Exhibitions on October 2 2011, by Ann Rafalko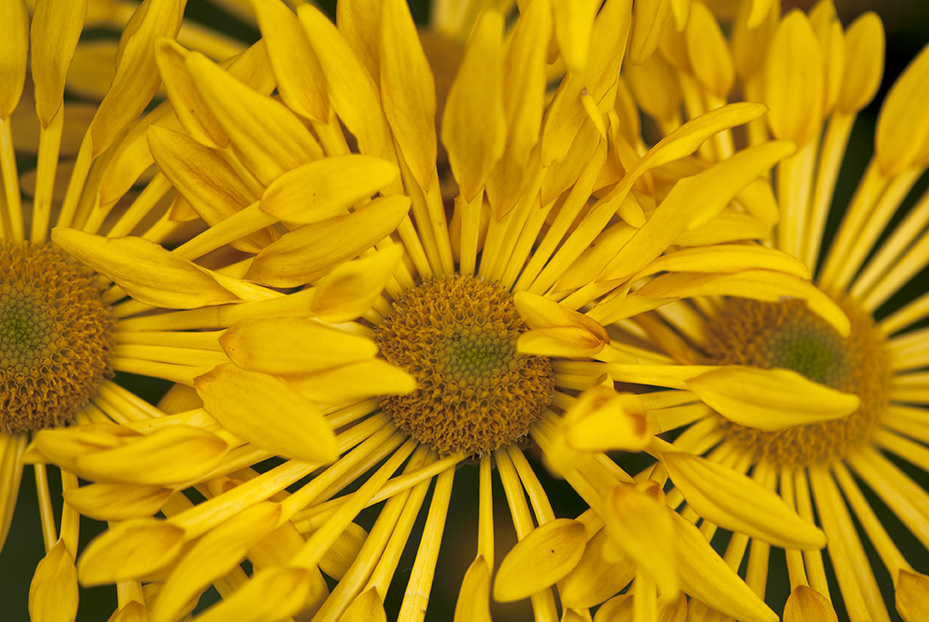 On Wednesday, October 5, dozens of Japanese chrysanthemums, or kiku, trained into a variety of styles and displays will join Fall Flowers of Japan in the Enid A. Haupt Conservatory! Don't miss this mesmerizing floral display. In anticipation, we're taking an in-depth look at these fascinating flowers.
Chrysanthemums are composite flowers, meaning they have flowers heads made up of many individual flowers. Other composites include zinnias, sunflowers, asters, black-eyed susans, dandelions, and marigolds. There are 13 different classes of chrysanthemums with varying flower forms defined by the National Chrysanthemum Society. (See classes one through three here, and classes four through seven here).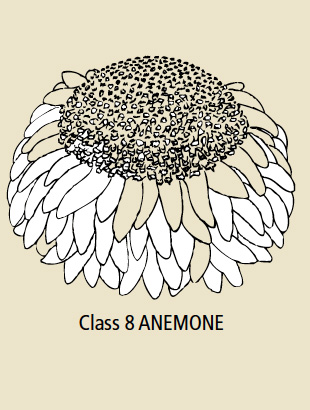 The flowers in this class are similar to Semi-Double chrysanthemums except that they have a raised center that looks like a pincushion. You will find this class of chrysanthemum in kengai or 'cascade' displays.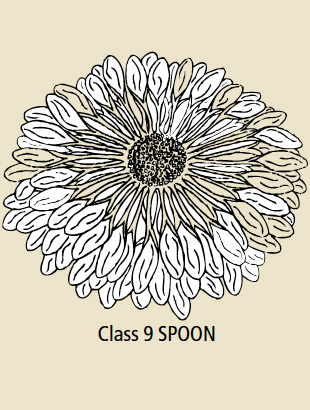 The long, tubular ray florets in this class are spatulate, meaning they look like a spoon. The central disk in this flower is round and visible. It looks very similar to Semi-Double except for the fact that the ray florets (outer petals) look like spoons.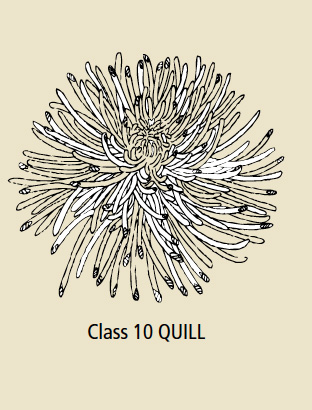 The blooms in this class are fully double with no open center. The florets are straight and tubular with open tips that look like quills.
Previous Days in the Kiku Countdown:
How Do They Do That?: Kengai or 'Cascade'
Kiku Classification: Decorative, Intermediate Incurve, Pompom, and Single and Semi-Doubles
How Do They Do That?: Ozukuri or 'Thousand Bloom'
Kiku Classification: Irregular Incurve, Reflex, and Regular Incurve
Illustrations courtesy of the National Chrysanthemum Society USA