Bridges Up!
Posted in Behind the Scenes, Holiday Train Show on November 9 2011, by Ann Rafalko
Inside the Enid A. Haupt Conservatory, preparations for the opening of the 20th year of the Holiday Train Show on November 19 (November 18 if you're a Member) are in full swing.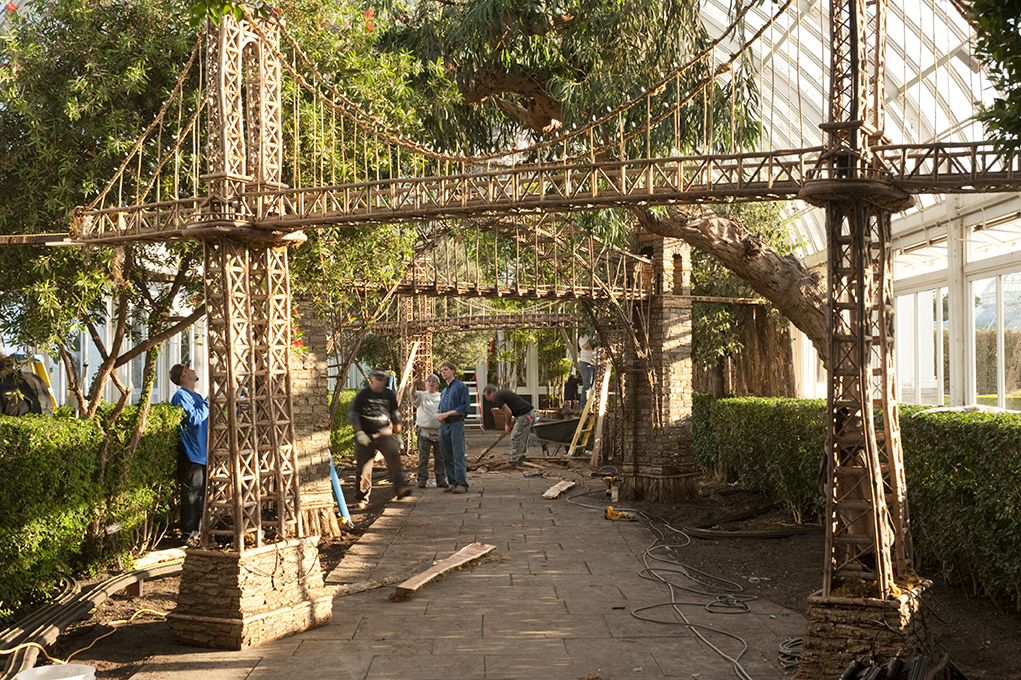 That looks like the George Washington Bridge (which just celebrated its 80th birthday) in the foreground. Anyone care to guess at the two bridges behind it?
Also, we still want to hear your Holiday Train Show stories from 20 years of holiday magic! Share your stories and family photos with us, and you just might find your cherished memory featured right here on Plant Talk. It's the most wonderful time of the year!