Posted in From the Library on August 14 2018, by Esther Jackson
Esther Jackson is the Public Services Librarian at NYBG's LuEsther T. Mertz Library where she manages Reference and Circulation services and oversees the Plant Information Office. She spends much of her time assisting researchers, providing instruction related to library resources, and collaborating with NYBG staff on various projects related to Garden initiatives and events.
---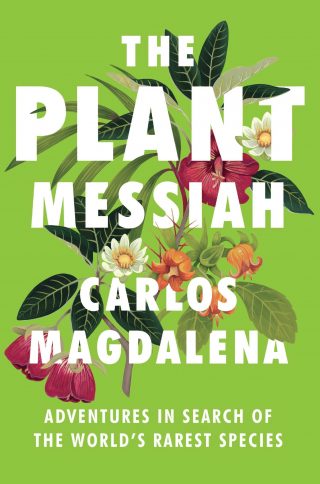 Within horticulture and botany, the genre of biography (including autobiography) is a popular one. Three new biographical titles are available for check-out in the NYBG Mertz Library and merit consideration.
The Plant Messiah: Adventures in Search of the World's Rarest Species is a memoir by Carlos Magdalena. Currently the Tropical Senior Botanical Horticulturist at the Royal Botanic Gardens, Kew, he was recently profiled in an excellent piece by People of London about his work with plant propagation and conservation. The Plant Messiah chronicles Magdalena's trials and successes with propagating rare and endangered plants. His passion is sure to resonate with those who love plants and value biodiversity. A graduate of the Kew Diploma in Horticulture program, Magdalena's experiences with "rescuing" species from the brink of extinction are fascinating and, at times, emotional. The text has a few minor errors (for example, type specimen receives a simplistic and technically incorrect definition), but they do not detract from the overall narrative. Readers will hold their breaths as attempts to propagate specific plants fail at first, but ultimately succeed. This memoir is best enjoyed by those who have some knowledge of plants (and can take some errors in stride), but even the general public will enjoy the adventure.