Posted in Gardening Tips, The Orchid Show on April 3 2012, by Sonia Uyterhoeven
Sonia Uyterhoeven is the NYBG's Gardener for Public Education.
---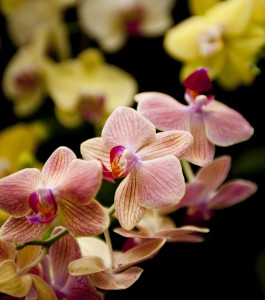 Last week we discussed basic orchid care and explored how to assess your home as a suitable place for growing orchids. This week we will grab our wallets and talk about buying an orchid. You may have noticed that orchids are not cheap. Their price has dropped measurably over the past decade due to tissue culture and the ability to produce orchids on a mass scale. But even with all of these advances in propagation techniques, they still command a decent price.
If you are spending between $20 and $50 on an orchid, you will probably want it to last for some time in your home. Following a few simple guidelines will help you ensure that your orchid flourishes. I am frequently asked if it matters where you purchase your orchid since this often influences the price. High-end florists and nurseries will have a better selection with many exotic and unusual varieties. Big box stores will have a limited selection of the standard fare.