Posted in History, Shop/Book Reviews on December 15 2016, by Joyce Newman
Joyce H. Newman is an environmental journalist and teacher. She holds a Certificate in Horticulture from The New York Botanical Garden.
---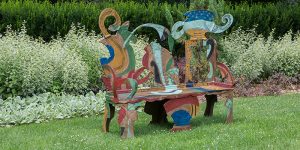 Greenwood Gardens in Short Hills, New Jersey, offers a refreshing escape from city life to a wonderful country estate. Located less than an hour from New York City, the gardens sit on 28 acres and have been open to the public only in the last four years. They continue to be restored and developed by a small but dedicated staff and many volunteers, all led by generations of the Blanchard family who purchased the property as their country home in 1949.
Upon arrival, a striking allée of tall Norway spruce and London plane trees flank either side of the entrance road up the hill to the main house and gardens. These artistically planted trees were selected by Peter P. Blanchard Jr. and his wife Adelaide Frick Blanchard in the early 1950s, and they were very carefully nurtured by their young son Peter P. Blanchard III.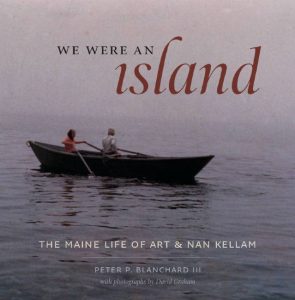 Today he is the founder of Greenwood as a public garden, and serves as the President of the Board of Trustees. Blanchard is an ardent naturalist and author of  We Were an Island: The Maine Life of Art and Nan Kellam (UPNE, $29.95), available in the NYBG Shop. He recently wrote a book that offers his personal insights from growing up at Greenwood, called Greenwood: A Garden Path to Nature and the Past ($20, available online). On an early November visit to the garden, I was lucky to meet him and to get a guided tour.