Posted in Around the Garden on April 6 2012, by Matt Newman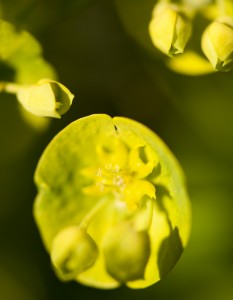 Cherry blossoms and Easter pastels make for a fair combination, don't you think? The calendar's once again rolled into a holiday weekend at The New York Botanical Garden, which just happens to fall in line with the start of spring break for the schoolyard set. That makes for a rare opportunity: a Monday opening! This weather is too marvelous for the kids to sit at home.
The Orchid Show is, of course, the belle of the ball right now, but our 250 acres are making a strong showing as new plants and trees burst into their spring finery with each passing day. Walk among the fields of daffodils and tulips, admire the hellebores, or peek in on the early azaleas–and don't forget the brilliant cherry and plum blossoms brightening trees throughout the Garden.