Posted in Around the Garden on January 18 2020, by Matt Newman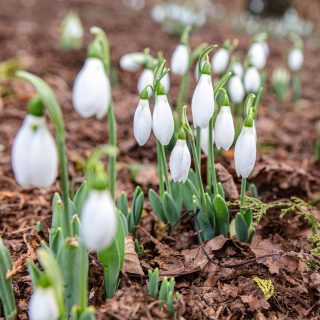 The long weekend is here, and just in time for the final week of the Holiday Train Show! Don't miss your chance to see our botanical homage to famous New York sights—and explore plenty of our other events and activities. Bring your little ones for the last performances of All Aboard with Thomas & Friends, head to the Mertz Library for a look into the architectural history of our landmark Haupt Conservatory, get outside to explore winter interest—like newly emerging snowdrops—in our collections, and so much more.
With NYBG being open for Martin Luther King Jr. Day on Monday, January 20, it's the perfect time to catch the Holiday Train Show before it disappears for the winter. The show continues through January 26 with all-new highlights from Central Park.