Valentine's Date at the Garden
Posted in Around the Garden on January 23 2013, by Ann Rafalko
Forget the Valentine's Day bouquet, give her (or him) a rainforest full of flowers instead! Thanks to our partners at MasterCard® this year we are offering two exclusive events that are the perfect Valentine's Day treat.
Valentine's Date Tour at the Garden
Currently Sold Out. For Wait List, call 718.817.8716 – Tour of Tropical Paradise with Chocolate and Champagne on February 10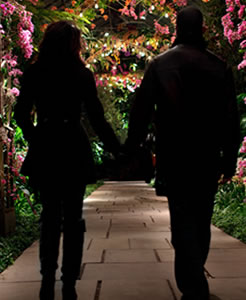 Experience an inspired and romantic departure from the average date as we transform the historic Enid A. Haupt Conservatory into New York City's most romantic Valentine's Day date destination. The evening begins with chocolates and champagne at Shop in the Garden. After experiencing these delicious plant-based treats head over to the Conservatory for a tour through the sultry warmth of Tropical Paradise. The tour will have a special focus on plants that are well-known for their love-inducing qualities, including delicious chocolate! Buy your tickets. Currently Sold Out. For Wait List, call 718.817.8716
Schedule of Events:
– 4:00-4:30 p.m. Champagne and chocolate in Shop in the Garden
– 4:30-5:30 p.m. Tour of Tropical Paradise
– 5:30-6:00 p.m. Free time to explore the Haupt Conservatory
The Botany of Indulgence Classes at NYBG
Chocolate, Beer, and Herbal Aphrodisiac Series on February 9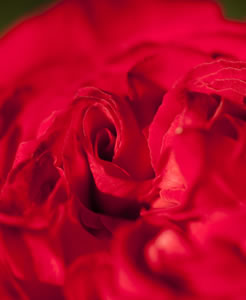 If you and your sweetie are more into the science behind the romance, then our Botany of Indulgence classes are for you! Delve into the world of plant-based aphrodisiacs with this three-part class at our Midtown Center. Explore how chocolate, beer, and herbal aphrodisiacs have been used through the centuries to influence human behavior. Begin the day by concocting your own "love potion," then explore the science and art of fermentation. In the afternoon sample several varieties of chocolate and study the neurobiological effect of theobrome, the ingredient in cacao that can simulate the feeling of "being in love." Class participants will leave with a goodie bag filled with treats including two All-Garden Passes you can use to visit the Garden and drop some serious science about the biology of love on your companions! Buy your tickets.
Class Schedule:
– 10 a.m.-12 p.m. Herbal Aphrodisiacs
– 12-12:45 p.m. Lunch break
– 12:45-2:45 p.m. Home-brewing
– 3-5 p.m. The Temptation of Chocolate