Garden News: Prepping for The Orchid Show
Posted in The Orchid Show on February 8 2013, by Matt Newman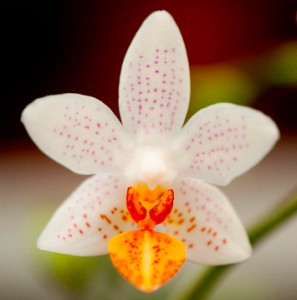 The climate outside is in a bit of a state, to put things lightly. But a few steps inside our Nolen Greenhouses for Living Collections, the sleet and snow give way to nothing short of a tropical oasis. It's here, among the kaleidoscope of plants housed within, that you'll find thousands upon thousands of orchids–all waiting to make their way into the Enid A. Haupt Conservatory. It's sort of a bubble of pleasantry on an otherwise heinous Friday.
With just a few weeks left of our Tropical Paradise exhibition, there are still myriad opportunities to warm up and shrug off the chill. But we figured that on today of all days, you could use a toasty peek at what's in store for New York come March 2. We stopped in with Kevin Character and the orchid wizard himself, Marc Hachadourian, to see how The Orchid Show is coming along under the glass.
Again, The Orchid Show runs March 2 through April 22, with advance tickets made available here. Be sure to register early, as this exhibition–now in its 11th year–is sure to be the star of spring.