Ancient Wisdom and Modern Medicine
Posted in Exhibitions on September 5 2013, by Matt Newman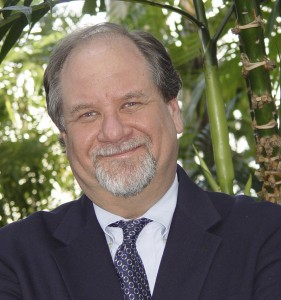 Our latest exhibition had a great run, there's no doubt there. Wild Medicine: Healing Plants Around the World has drawn thousands of visitors to its collections of botanical remedies, historical herbals, and unique Renaissance collections. But all good things… well, you get the gist. This weekend, we're ringing the closing bell on what's been an immense joy for us to host, and doing so with the help of Wild Medicine's lead curator—Dr. Michael Balick. On Saturday, September 7, he'll take to the stage in the Ross Hall with a presentation on a topic that sits at the heart of this entire exhibition: the global landscape of medicinal botany, from traditional plant knowledge to medicine in the modern world.
Dr. Balick's work as an ethnobotanist has taken him around the planet. He's shown the potential of traditional knowledge and practices in the modern world, and dedicated himself to preserving the biodiversity upon which the survival of that knowledge depends. But with ecosystems being destroyed and the knowledge of these traditions fading, the work of scientists like Balick is often a race against time.

In Ancient Wisdom and Modern Medicine, Dr. Balick will explain how a team of scientists and local people are working together on the Pacific islands of Micronesia to document plant-based health traditions and conserve important habitats for future generations. On the Palau Islands, as well as those of Pohnpei and Kosrae, Dr. Balick currently works alongside an interdisciplinary team to inventory the native flora, participating with local ethnobotanists and elders knowledgeable in traditional ways. During his presentation, Balick will address the integral methodology of tropical plant exploration, introduce some of the traditional healers that he and his colleagues have worked with through the years, and explain how local knowledge can be of great value to addressing contemporary health issues.
Tickets to Ancient Wisdom and Modern Medicine are dwindling, so don't wait too long to get yours. And when you come to the NYBG this weekend, don't forget to download our latest Wild Medicine iPhone app for free. Its detailed information about many of the therapeutic plants on display in our Conservatory—complete with ancient stories of discovery and modern medicinal applications—should go a long way to supplementing your experience.
Wild Medicine ends Sunday, September 8.