Train Conductor's Last Call!
Posted in Holiday Train Show on January 9 2014, by Matt Newman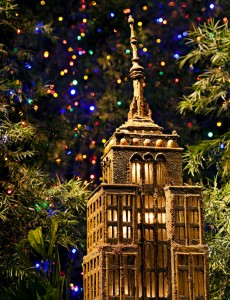 The clock is running down on this year's Holiday Train Show, meaning there are only a handful of opportunities left for you to experience this most beloved of seasonal traditions! Our trains have made more runs than we can count, zipping about the rails that wind through dozens of iconic New York landmarks, and the season's cocktail evenings and family events have been a delight to host. But "all good things," and so forth. This Sunday, January 12, is your very last chance to stroll under the twinkling lights of the Conservatory before we switch gears for 2014!
That's not to say we're entirely done with the holidays at the Garden, though. All Aboard with Thomas & Friends is only just getting started, with fun-filled, sing-along performances scheduled through January 26. But tickets go fast! If you're planning to join us with your kids for an adventure alongside that most famous of tank engines, make a point of registering early to ensure you get the time and date that you want.
And if you're looking for a little time spent admiring the outdoors, winter is a better time to wander the Garden's trails and collections than you'd think. Barren branches and the serene quiet of the Forest define winter's charm—and it's even better when the trees are dusted with snow. Now is also the ideal time to observe the punchy colors of winter berries painting the Garden, or the deep spectrum of greens showcased in our historic conifer collections.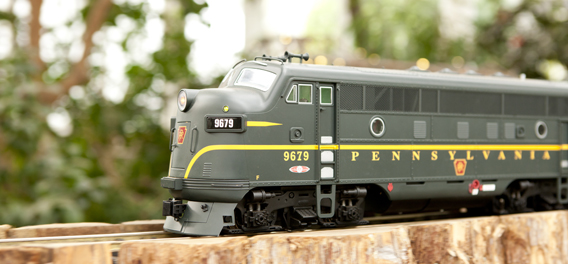 The transition into the new year continues next week with the opening of Tropical Paradise, our annual spotlight on the florid collections of the Enid A. Haupt Conservatory, which we'll be supporting with a photography contest, kid-friendly activities in the Adventure Garden, interactive plant showcases and more. And that's just the warm-up to what's already looking like a packed year of events and exhibitions. So keep a look out for new schedules and announcements as we move further into 2014!