The Orchid Show: Bringing the Florida Keys to NYC
Posted in The Orchid Show on February 20 2014, by Matt Newman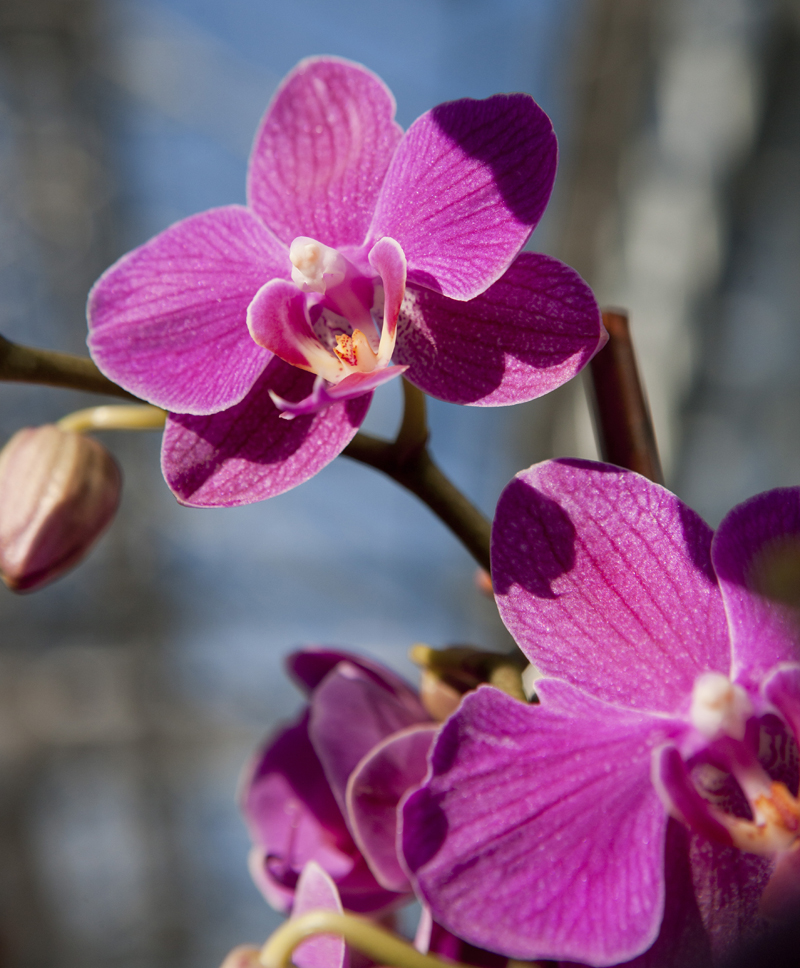 It's little more than a week 'til we throw the spotlight on The Orchid Show: Key West Contemporary. The Enid A. Haupt Conservatory is a flurry of activity. New installations—of display architecture, of flowers in bunches and bundles—are going up daily, and while Tropical Paradise continues through this Sunday, February 23, you can be sure you'll see hints of the exhibition to come if you visit our famed glasshouse now. You might not catch any Hemingway lookalikes riding by on scooters just yet, but make no mistake: the Florida Keys are coming to New York on March 1!
Karen Daubmann, our Associate Vice President for Exhibitions, joined us in the Conservatory not long ago to catch us up on the show's progress. She also gave us a little peek into the inspirations behind this year's exhibition, including the reflecting pools and modernist pergolas of the Susan Henshaw Jones Garden down in Key West. We'll have more "Making Of" videos like this one in the coming weeks, so have a look to get a taste of what's on the horizon.


The Orchid Show: Key West Contemporary takes place March 1 through April 21 in the Enid A. Haupt Conservatory with plenty of family friendly and adult events and activities planned around this transitional spring exhibition. Grab tickets now to ensure preferred times, and don't miss out on our upcoming Orchid Evenings under the cascades of softly lit flowers!