The Orchid Show: Key West Contemporary
Posted in The Orchid Show on February 12 2014, by Matt Newman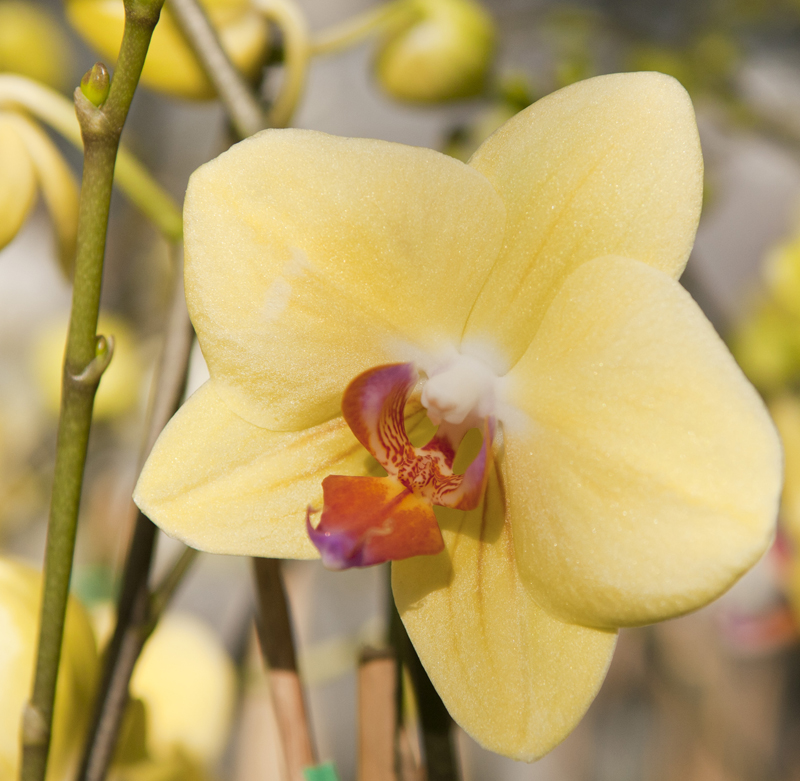 Something tells me we've all had our fill and then some of polar vortices, luge-like sidewalks, and the inevitable, near-weekly session with the snow shovel. And winter fashion is fun, but let's be real: donning four layers to hit the corner bodega is getting to be a headache. Thankfully, whether or not Punxsutawney Phil saw his shadow, there's hope on the horizon. And it's bringing orchids.
As I write this, our winter sanctuary—Tropical Paradise in the Enid A. Haupt Conservatory—is shedding its late-season colors for the vibrant return of the year's most flamboyant exhibition. Thousands of orchids in fuchsia, chartreuse, and vivid purple are warming up in the Nolen Greenhouses for Living Collections, readying for the main act under the dome of our famed glasshouse. This year's theme is a memorable one, too, especially if you're prone to bouts of lazing in hammocks, sipping salt-rimmed margaritas in the shade of a coconut palm.
The Orchid Show: Key West Contemporary opens to the public on March 1. Here's a teaser to hold you over!


Stay tuned to Plant Talk for future updates on the coming Orchid Evenings, info on live music during the exhibition, and more fantastic events and activities scheduled for this colorful time of year. And don't forget to register tickets! While you can still get them at the gates, preferred times can and will sell out.