A Last Look at The Photography of Allan Pollok-Morris
Posted in Exhibitions on March 12 2014, by Matt Newman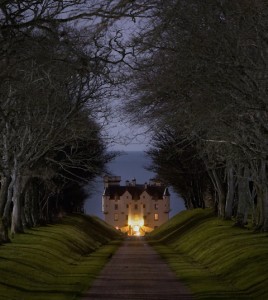 Walking through the Ross Gallery on my way to the office each morning, I like to pause a moment and admire the greenery clothing the walls. There's no vertical garden on display, per se. Rather, the photography of Allan Pollok-Morris is so verdant as to come close to imitating one. His compositions of Scottish countrysides, estate gardens, and landscape sculpture depict a depth of color and foliage that we seldom see on the left side of the Atlantic, and there's a grandeur to each image that belies the "humble ruggedness" many default to when discussing Scotland.
Sadly, after months of lovely display here at the Garden, Close: The Photography of Allan Pollok-Morris will be moving on as of this Sunday, March 16.
To give you a refresher of what you've been missing out on if you haven't yet made a stop to see this photo exhibition, I put together a slideshow of some of Allan's iconic works hanging now in the Ross Gallery. Each photograph depicts the landscapes, sculptures, or gardens of a designer living or working in Scotland—natives and expats alike.


This slideshow requires JavaScript.
Close: The Photography of Allan Pollok-Morris continues through Sunday, March 16, and is accessible with an All-Garden Pass. For more of the photographer's expansive imagery, as well as discussions with the artists and landscape designers whose work he photographs, look for his book, Close: A Journey in Scotland.