The Return of the Rock Garden
Posted in Gardens and Collections on March 31 2014, by Lansing Moore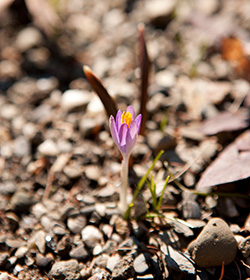 On April 1, the Rock Garden reopens for the season after an extensive, winter-long restoration of its historic features! Visitors will be able to admire water running down the cascade and into the pond for the first time in years. After remaining dry for so long, the stream is now active again, as well as more water efficient.
The soft bubbling of the stream accompanied by the wind rustling the branches has defined the tranquility of the Rock Garden since its establishment in the 1930s. Originally a project of the Depression-era Works Progress Administration, the Rock Garden was showing its age and was in great need of restoration. Head through for a sneak peak at the final product before tomorrow's debut!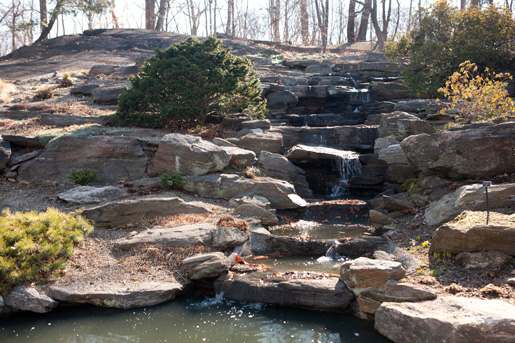 Two years ago, the Rock Garden got the support it needed as part of the National Trust for Historic Preservation's Partners in Preservation competition. Thanks to the votes of NYBG supporters, the Garden won a grant to restore the cascade! The same can-do attitude that created the Rock Garden has saved it for future generations, and in so doing we have established a valuable example of using historical preservation resources on landscapes as well as architectural treasures.

So come see the new Rock Garden! This site is home to thousands of jewel-like alpine flowers and graceful woodland plants. While there are rocks aplenty, they provide a rustic border to the planting beds, and a natural course for the winding waters. As you can see, the irises are already in bloom.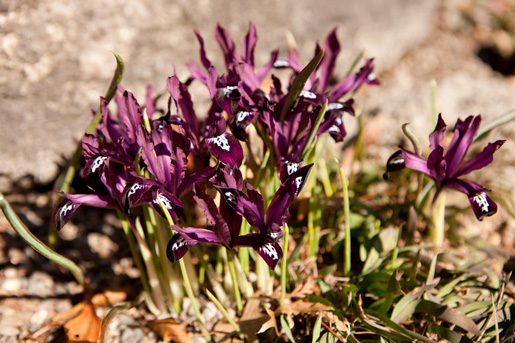 All in all, the Rock Garden is one of the most charming and timeless areas on grounds, and—thanks to your strong support—one of the most serene corners of New York is back and better than ever!