The Botany That Inspired the Artist: Discovering Frida Kahlo's Garden
Posted in Behind the Scenes, Exhibitions on April 30 2015, by Karen Daubmann
Karen Daubmann is NYBG's AVP for Exhibitions. She has researched, planned, and installed over 50 exhibitions in her seven years at the Garden.
---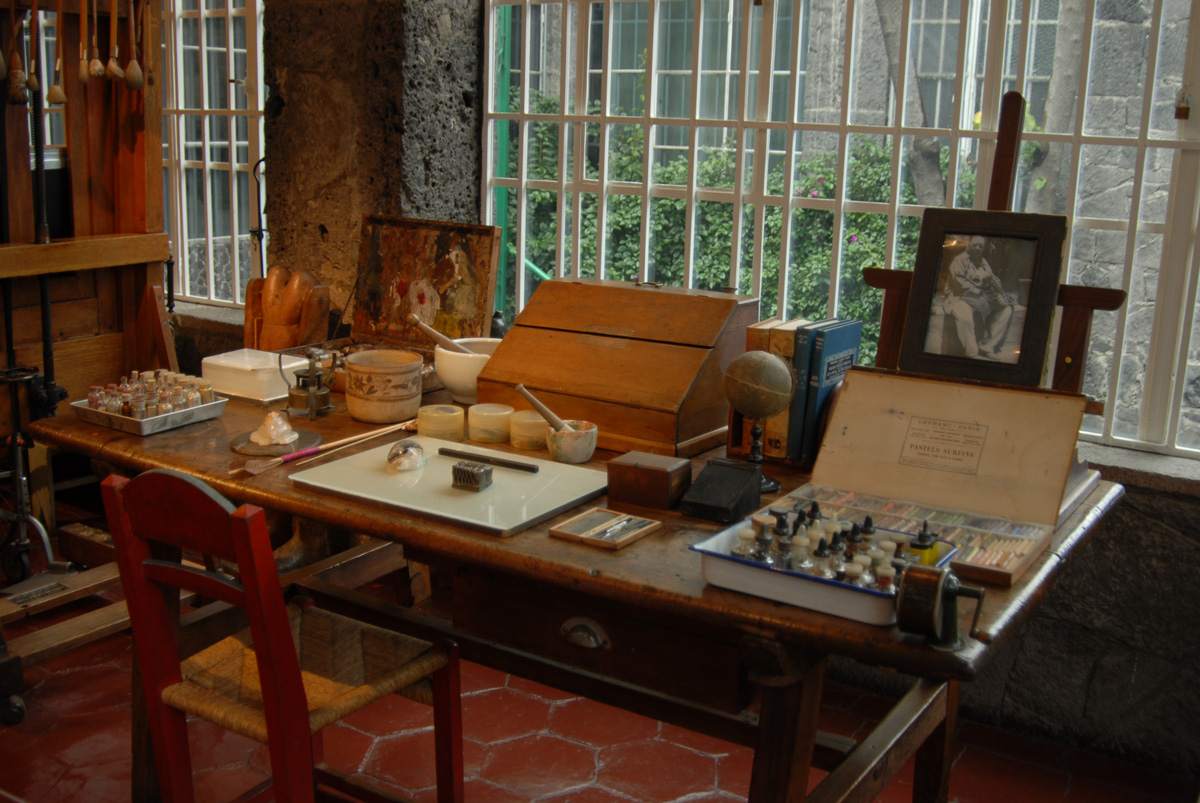 At The New York Botanical Garden, exhibitions are planned over many years with the intent of bringing to life distant lands, influential people, interesting plants, rarely seen gardens, and fantastic landscapes. We immerse ourselves in the study of our subjects with the goal of evoking the gardens and the spirits of their creators within the walls of the Enid A. Haupt Conservatory. In 2010, we transformed the galleries into Emily Dickinson's Garden, complete with a path "just wide enough for two who love." In 2012, when we celebrated Claude Monet, we knew the garden we created was one that he was surely enjoying when the glasshouse emptied each evening.
When we began to research Frida Kahlo, we wanted to delve into the story of the woman who has been examined through her pain and suffering and paint her in a different light. We wanted to learn more about the iconic face that is emblazoned on canvases, the strong and fierce-looking dark-haired, dark-eyed woman who used to be known as Diego Rivera's wife and is now known simply as Frida. The more we researched, the more intrigued we became.
To us, Self-Portrait with Thorn Necklace and Hummingbird was an image of a woman immersed in tropical flora. Her still-life paintings, an important yet lesser-known portion of her work, are informative displays of the rich diversity of Mexico's plant life. We were fascinated by the incredible detail of Kahlo's curated life, as evidenced by her paintings, her letters, and archival photos of Kahlo and Rivera in their garden. Her story was ripe to be told by The New York Botanical Garden.
Under the tutelage of our guest curator, the exhibition team—Garden administrators, designers, and researchers—undertook several trips to Mexico to meet with the leaders of the many cultural institutions dedicated to Kahlo and Rivera. Studying the regional flora was incredibly helpful, but also the ability to walk through the Casa Azul gardens with a fan deck of paint samples, a tape measure, and a camera was wonderfully informative. We snapped thousands of photographs on these trips. We looked closely at the architecture of the house, its patios, and additions.
In learning more about Kahlo and Rivera, it was important to look closely, to take time to study their books, papers, and studio spaces. Kahlo's studio, with its wall of windows perched above the garden with trees swaying in the breeze and vines clambering up the exterior, is an exhilarating space. Her easel, pigments, and brushes are still in place. Her shelves are packed tightly with the books she collected—histories of Mexican folklore, art-historical texts, and field guides to plants and animals. We gazed out the window of Kahlo's studio to see what she saw as she worked.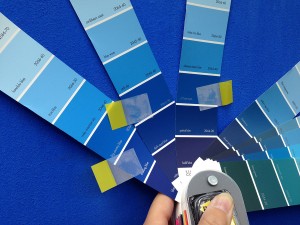 Just as there are many facets to Kahlo, there are many plants that could be included in this exhibition. We consulted photographs and paintings, diaries, and firsthand accounts of those who knew her. The photographs from her lifetime informed our plant selections for portions of the exhibition. We also included some of the plants that grow in the garden today, plants native to Mexico, and plants that Kahlo painted—such as the colorful and exotic tropical foliage that she chose to represent in Self- Portrait with Thorn Necklace and Hummingbird.
The plantings in the Casa Azul garden have continued to change over time as the canopies of large trees have shaded out the understory. The cacti and succulents that were abundant in Kahlo's day have been replaced with more shade-tolerant tropicals. A trip to the Coyoacán market also revealed the traditional fruits and vegetables that Kahlo served at festive parties and quiet dinners with friends and the flowers that adorned her dresses and her hair. Plantings inspired by all of these sources are included in the Conservatory display.
It has been important to carefully consider which site features would bring the essence of the Casa Azul to the Bronx. It would be impossible to truly "re-create" Kahlo's home, but overall, we knew we needed to construct an exhibition that evoked the feeling of a courtyard. We also knew that adding pools and fountains, as well as their whimsical details, would help to make the garden feel as inviting as it does in Coyoacán. We meticulously selected the right shade of blue for the walls, relying on photographs and color matching performed on site.
We approached this exhibition with the goal of looking at Frida Kahlo differently. Through our horticultural lens, we saw a living, changing garden that reflected her many passions. Kahlo delighted in nature. Together with Diego Rivera, she crafted an immersive world that was a source of comfort and an artistic haven, and we were equally inspired. We hope that this feeling translates to visitors, who will be transported to another time and place.