Posted in Behind the Scenes, Exhibitions on April 30 2015, by Karen Daubmann
Karen Daubmann is NYBG's AVP for Exhibitions. She has researched, planned, and installed over 50 exhibitions in her seven years at the Garden.
---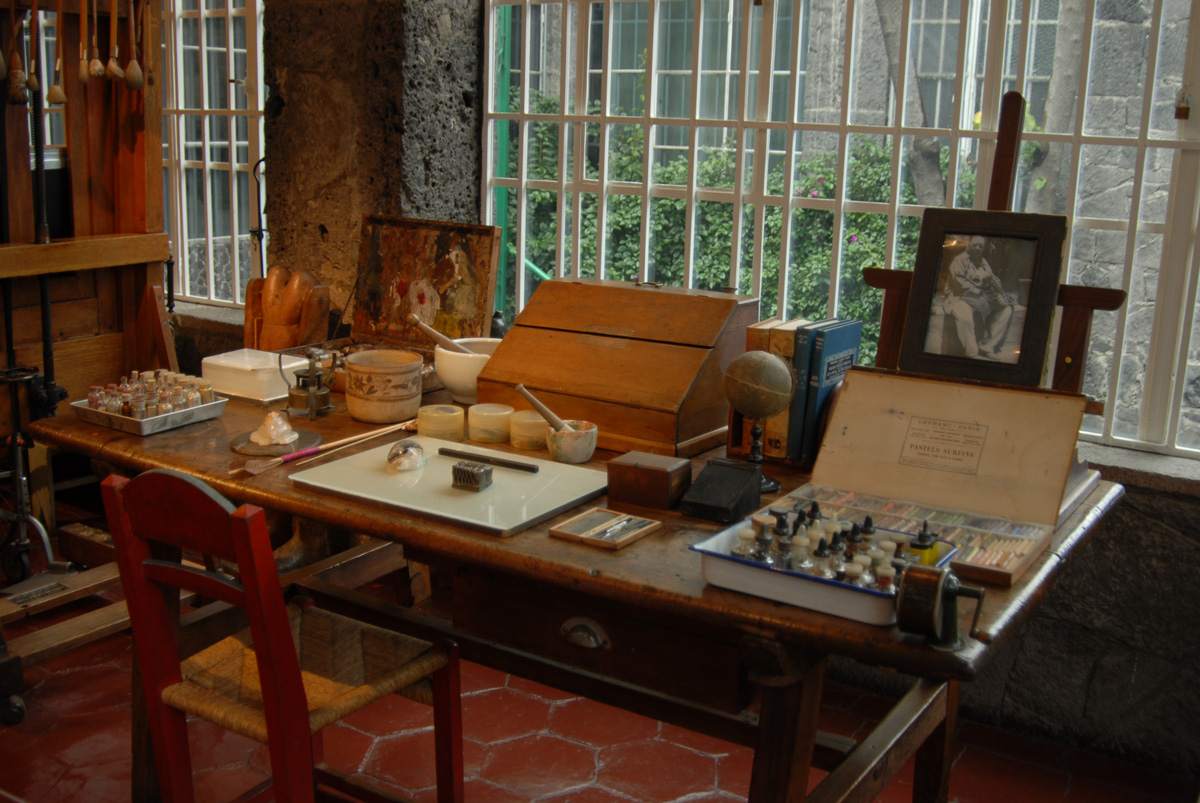 At The New York Botanical Garden, exhibitions are planned over many years with the intent of bringing to life distant lands, influential people, interesting plants, rarely seen gardens, and fantastic landscapes. We immerse ourselves in the study of our subjects with the goal of evoking the gardens and the spirits of their creators within the walls of the Enid A. Haupt Conservatory. In 2010, we transformed the galleries into Emily Dickinson's Garden, complete with a path "just wide enough for two who love." In 2012, when we celebrated Claude Monet, we knew the garden we created was one that he was surely enjoying when the glasshouse emptied each evening.
When we began to research Frida Kahlo, we wanted to delve into the story of the woman who has been examined through her pain and suffering and paint her in a different light. We wanted to learn more about the iconic face that is emblazoned on canvases, the strong and fierce-looking dark-haired, dark-eyed woman who used to be known as Diego Rivera's wife and is now known simply as Frida. The more we researched, the more intrigued we became.
To us, Self-Portrait with Thorn Necklace and Hummingbird was an image of a woman immersed in tropical flora. Her still-life paintings, an important yet lesser-known portion of her work, are informative displays of the rich diversity of Mexico's plant life. We were fascinated by the incredible detail of Kahlo's curated life, as evidenced by her paintings, her letters, and archival photos of Kahlo and Rivera in their garden. Her story was ripe to be told by The New York Botanical Garden.