NYBG Bids You Buenas Noches
Posted in Exhibitions, Programs and Events on May 13 2015, by Lansing Moore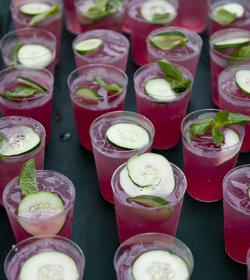 Evening events at the Garden provide one of the most magical atmospheres in New York City, and make for a perfect way to view our world-class exhibitions. FRIDA KAHLO: Art, Garden, Life will be no exception. When the exhibition opens to the public on May 16, that evening will mark the first occasion in the grandest season of evening events the Garden has ever presented. Frida al Fresco Evenings will take place on select Thursdays, Fridays, and Saturdays throughout the exhibition's six-month run, with a variety of featured musicians, dancers, performers, and artists each night to transport visitors to Coyoacán and beyond.
Visitors to Frida al Fresco Evenings can experience the Casa Azul in the Enid A. Haupt Conservatory, admire original paintings and drawings by Frida Kahlo in the Art Gallery, and take in the other components of this stellar exhibition after hours. Each ticket includes a complimentary Modelo Especial draft cerveza or a Jose Cuervo Tradicional margarita.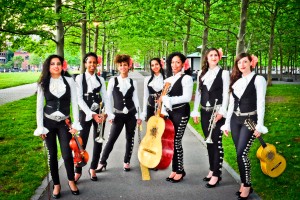 Each evening, La Casa Azul Taco Truck and La Cantina (near the Leon Levy Visitor Center) will be serving micheladas, margaritas, snacks, and more—or you can stop by the Pine Tree Café for Mexican flatbreads, crisp and spicy salads, sweet aguas frescas, and other specialty snacks. The newly opened Hudson Garden Grill will offer a leisurely dining experience with a prix fixe menu influenced by the exhibit.
Each Frida al Fresco Evening features live music as well. May 16 will feature the Garden's Artists in Residence, The Villalobos Brothers. Other evenings will feature Mariachi Flor de Toloache, an accomplished mariachi band based in New York, Radio Jarocho, Adam O'Farrill's Stanger Days, and Rana Santacruz. Read more about the talented and diverse lineup of participating musicians, and pick which night to come hear them live at NYBG!
The event series will include a Summer Concert Series on June 25, July 23, and August 27, featuring Trio Ellas, The Villalobos Brothers, and Gizel Xanath. Bring out your picnic blankets on June 20 for the Canciones de mi Padre Concert, and celebrate Father's Day with The Villalobos Brothers—including a special appearance by Gizel Xanath—and a full mariachi band. The evening will feature a performance of Linda Ronstadt's landmark album of traditional Mexican folk songs.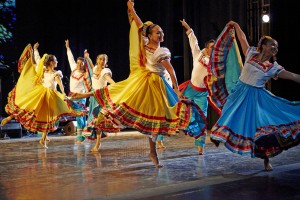 Select evenings will feature other artists in addition to these musicians. Take in performances of traditional Mexican dance on September 12 & October 1 by Calpulli Danza Mexicana. On July 11 and October 1 & 31, Laura Anderson Barbata presents Los Zancudos de Zaachila, a group of Mexican stilt-dancers. Internationally-known Bronx artist Lucrecia Novoa will bring her giant puppets to the Garden each night of the Summer Concert Series, as well as on September 19, October 1, 3, 17, & 31. The July 16 Frida al Fresco Evening will be the next event in the LGBT@NYBG series.
If that wasn't enough, there will be a special series of back-to-back Frida al Fresco Evenings at the Garden on June 10, 11, 12, & 13 featuring an exclusive installation by the internationally-renowned artist Jenny Holzer! Holzer will project a selection of poetry by Nobel Prize-winner Octavio Paz and several distinguished contemporary Mexican female poets onto our own Enid A. Haupt Conservatory, a New York City Landmark. These evenings go extra late, because while visitors will get to enjoy the Caza Azul within the Conservatory, at 9 p.m. the lights go down for the installation, projected from 9 to 10 p.m., when people are invited to bring picnic blankets to sit in the warm summer air and admire this exciting work of art.
With so many ways to enjoy Frida al Fresco Evenings, it's easy to plan your perfect night out this summer at NYBG.