Posted in Programs and Events on September 28 2017, by Elizabeth Figueroa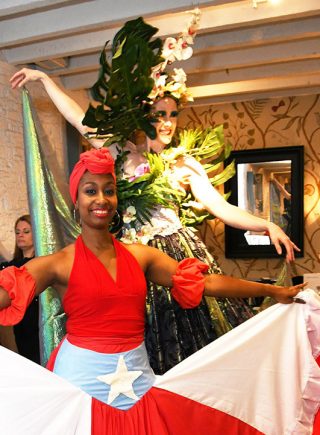 On Wednesday, September 20, 2017, we celebrated Hispanic Heritage Month with Fiesta de Flores, a festival at the Botanical Garden's Stone Mill commemorating the people of Latin America and the Caribbean.
The program entailed Rose Garden Tours, food and beverage tasting, live art, artisans, musical entertainment, and a Bomba dance ensemble.
One of the highlights of the evening was a presentation by Aaron Bouska, Vice President of Government and Community Relations, of the Public Service Award to New York City Councilmember Annabel Palma. The moment recognized and commemorated her dedicated service to the people and institutions of the Bronx and her leadership of the Bronx Delegation of the New York City Council.