Popular Black Rock Field Study Returns This Fall
Posted in Adult Education on July 1 2015, by Jenifer Willis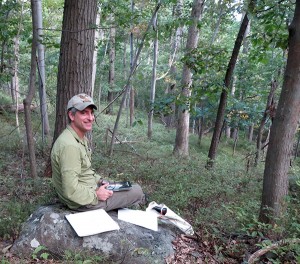 Back by popular demand, ecological landscape designer Darrel Morrison, FASLA, will lead a five-day workshop in the beauty of New York's Black Rock Forest Consortium this October, focusing on the botanic composition, aesthetic character, and ecological dynamics of native plant communities in the New York City region.
Aspiring horticulturist Marc Wolf attended the field study in its inaugural year and sat down with us to share his take on this total immersion workshop.
Wolf, a second-year student in the Garden's School of Professional Horticulture, is passionate about native plants, striving to work with them on some level after he graduates in March 2016. He previously studied with Morrison at NYBG in 2008 and 2009, taking three, two-day classes on various aspects of native plant communities.
"I study with him whenever I get the chance," Wolf said. So, he signed up for the Field when it was announced last summer.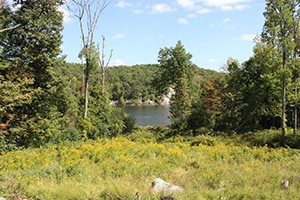 Within weeks, the workshop sold out with participants from all areas of green industries. Wolf said the program attracted very accomplished landscape designers and landscape architects, as well as beginners, like him, still learning about the ecology and nature of native species.
Wolf and his fellow participants studied the distribution of plants in ecotype communities—how they grow in nature and how they are distributed throughout and relate to plant communities. With Morrison's guidance and inspiration, they learned to distill the information they collected in the field into inspired and artistic landscape designs that echo, but don't copy, nature.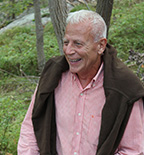 "You learn with your soul when you're learning with Darrel," Wolf said. "He teaches you to design with all your senses."
Slides and classroom lectures just don't compare to seeing the ecological distribution in person in this experience.
"You get to see it," he said. "You learn plants by walking with them. You get real time experience with the plants."
Wolf made a point to not be intimidated; Morrison's teaching style is for beginners and professionals, and the immersive experience connects everyone to the study's curriculum. He noted that several Adult Education students also signed up for the experience, including Mark Robison, a current Landscape Design student who snapped gorgeous photos of the experience.
"Even the most accomplished designer will get a lot out of it," Wolf said. "You'll be enriched by how he takes inspiration from the landscape."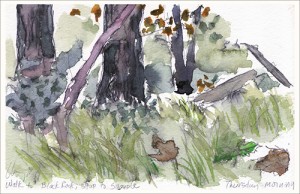 Darrel Morrison's "Field Study: Botanic and Aesthetic Composition of Native Plant Communities," starts Sunday, October 11 and runs through Thursday, October 15, near Cornwall, New York in the Black Rock Forest Consortium. Nancy Aten, landscape architect and protégé, will co-teach this year. The field study program is open to participants with a background in botany, ecology, and landscape design, or with some general knowledge of native plants.
This fall's participants should be ready "to be generous with what you know" and to share that experience. In addition to the required materials list Morrison provides, Wolf recommends bringing something far less tangible—an openness and a true passion for native plants.