FRIDA KAHLO's Final Weeks Bring Fall Celebrations
Posted in Programs and Events on September 28 2015, by Lansing Moore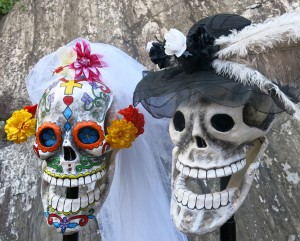 Fall brings fresh air, vibrant color, and seasonal activities for the whole family at NYBG this year as part of the final month of FRIDA KAHLO: Art, Garden, Life. Come celebrate the season and experience this blockbuster exhibition before it closes on November 1 with Frida al Fresco Evenings, Día de los Muertos Weekends, and Halloween activities for the whole family—including the annual Giant Pumpkin Display!
Only five Frida al Fresco evenings remain during the last month of FRIDA KAHLO. Be transported to the world of Frida Kahlo's Mexico City during a crisp fall evening at NYBG for an unforgettable escape. On select Thursday and Friday evenings in October, the Garden remains open until 11 p.m. with live music, cocktails, and more to enhance your experience of the Casa Azul in the Conservatory and Kahlo's rare works in the Art Gallery.

While Frida al Fresco evenings are strictly for adults, families have their own evening at the Garden on October 23. Frida for Families: A Spooky Nighttime Adventure brings children to a Garden transformed by skeleton puppets, live music, and a display of giant pumpkins, with plenty of hands-on crafts and fun encounters inspired by Halloween and Día de los Muertos.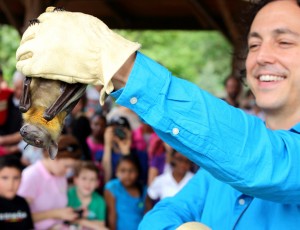 Family visitors can drop in to Frida's Fall Harvest each day through November 1 to enjoy a seasonal display of pumpkins and gourds and more hands-on activities, while the long holiday weekend of October 10 through 12 brings the return of Gone Batty! Live Bat Encounter. This year's Halloween-inspired wildlife demonstration focuses on the bat's importance in nature—especially to Mexico's ecosystem.
The autumnal weekend celebrations are only just beginning. NYBG is hosting two Día de los Muertos Weekends to bid farewell to FRIDA KAHLO with live music and dance, film screenings, mask-making, face-painting, and a special altar display—a collection of mementos known as an ofrenda—in the Conservatory. It all begins October 24 & 25 with a special visit by master carver Ray Villafane for our annual Pumpkin Carving Weekend. Ray's special carving design will remain on display all week as part of the Giant Pumpkin Display until FRIDA KAHLO's final weekend on October 31 & November 1, when Día de los Muertos returns with a special performance by Artists in Residence the Villalobos Brothers for the final day of this unique exhibition.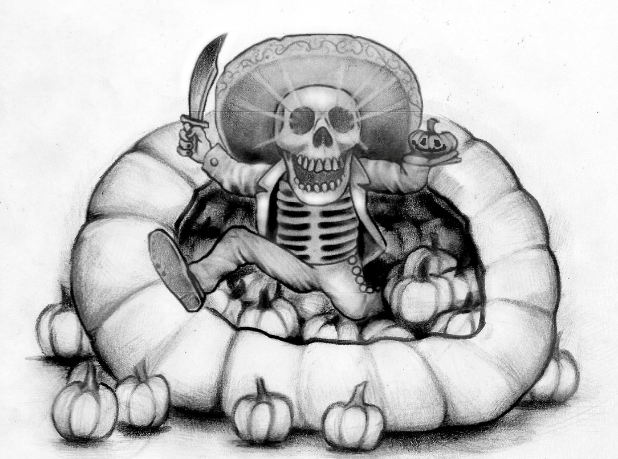 October is the final countdown for FRIDA KAHLO: Art, Garden, Life—with more programs than ever to make the most of your experience during this singular homage to an iconic artist. Plan your visit today, and remember that the Garden is open until 8 p.m. every Saturday through November 1!