See, Don't Look: An Interview with Photographer Valérie Jardin
Posted in Adult Education on October 1 2015, by Jenifer Willis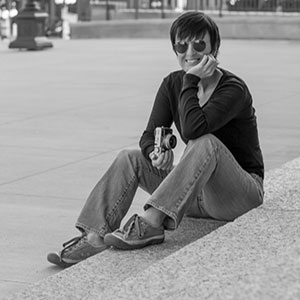 Perhaps best known for her brilliant street photography, photographer Valérie Jardin has a remarkable talent for capturing light and using it to tell a story.
Worldwide, her speaking engagements sell out quickly, but there are still seats available in her October 26 lecture here at the Garden, where we offer a number of photography classes. We sat down with Ms. Jardin to learn more about her techniques, her passions, and her plans for her upcoming presentation.

NYBG: How did you become interested in photography?
Valérie: My father was an avid photographer, but I didn't become interested in it until much later in life. I worked first as a portrait photographer, then as a commercial photographer, mostly shooting food and interiors. Several years ago, I stopped working for clients, and now I devote my time to inspiring and teaching others through writing, speaking, and leading workshops worldwide.
NYBG: From where do you draw your inspiration?
Valérie: I see the world in a frame. I see moments that should be immortalized in a photograph around me all the time.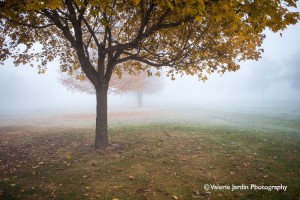 NYBG: You take a variety of photos—street, nature, people, and more. What's your favorite kind, and why?
Valérie: My love is street photography. It's definitely one of the most challenging genres of photography, but also the most rewarding, in my opinion. You capture something that has never happened before and will never happen again. You have control only on your vision and your technical ability. The rest is serendipity. It's all about seeing. I also love photographing anything that moves me, whether it is in nature or architecture. I love the details, and I love making ordinary objects look beautiful with the right use of available light and composition.
NYBG: What should inexperienced photographers remember when taking photos?
Valérie: Inexperienced photographers need to remember to follow their heart and not overthink composition.
NYBG: What about experienced photographers?
Valérie: Experienced photographers should remember not to let the gear get in the way.
NYBG: Why do you think photography, particularly street photography, has experienced a surge in interest?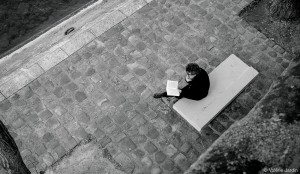 Valérie: Street photography can be done anywhere, and it's extremely challenging. You don't need any expensive gear. You can do it with a point-and-shoot camera, or your smart phone.
NYBG: Tell me about the value of "light" in photography.
Valérie: The quality and quantity of light is, of course, very important in photography, but what is also very important to remember is that there is no bad light, and it is the photographer's responsibility to know how to use it to his or her advantage. A good photographer sees the quality of the light and knows how to harness it.
NYBG: In your lecture, you plan to talk about seeing as a photographer sees. What does it mean to see as a photographer?
Valérie: A photographer sees, where other people just look.
 Register for Valérie Jardin's presentation, "The Art of Seeing Photographically," at The New York Botanical Garden on October 26 at 10 a.m. See more of her work on her website.