Hop Aboard the Evergreen Express!
Posted in Holiday Train Show, Programs and Events on January 13 2016, by Lansing Moore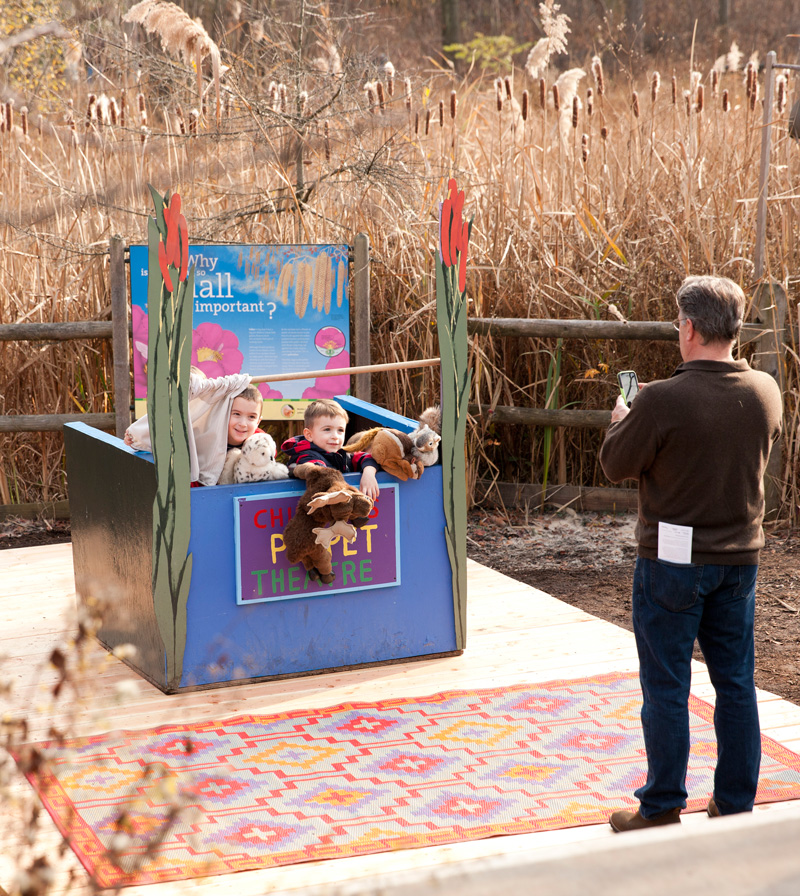 This season's Holiday Train Show® is on view through January 18, but Evergreen Express continues to provide seasonal family fun in the Everett Children's Adventure Garden through January 24. Kids pass through station stops during their visit, each featuring a unique and educational activity designed to explore the world of evergreens.
In the cozy Discovery Center Depot, children make their own herbarium pressings of a conifer specimen and craft a miniature scented sachet to take home. The Adventure Garden is full of trails that guide children through the trees and shrubs of winter.
There is an outdoor puppet theater available for children, and on weekends and school holidays, kids can create a train puppet inspired by master puppeteer Ralph Lee and join a musical marching parade.
Evergreen Express takes place Tuesdays through Sundays in the Adventure Garden, from 1:30 to 5:30 p.m. on weekdays and Sundays, and from 1:30 to 6:30 p.m. on Saturday.
This slideshow requires JavaScript.
All Aboard with Thomas & Friends™ mini-performances continue through January 24 as well, so plan a family excursion to NYBG in the next couple of weeks for winter fun!