All Aboard for the Final Weeks of the Holiday Train Show!
Posted in Video on January 4 2016, by Matt Newman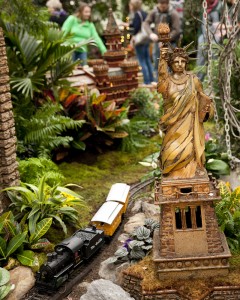 We're into 2016, now, and though winter's been slow to wake since December, we're finally starting to see a dip in the thermometer–I even saw some flurries on the way in this morning! With thoughts of snow on our minds, and the Holiday Train Show keeping up the cheer through January 18, it's a great time to visit the Garden and make your holidays last.
This month features more Bar Car Nights for adults, the start of All Aboard with Thomas & Friends mini-performances for kids, and plenty of tours—both indoor and out—to take advantage of during this interesting season of transition. Check out the video below for more info on what to expect during the final weeks of our holiday exhibition!