Seeing Nature
Posted in Adult Education on March 29 2016, by Jenifer Willis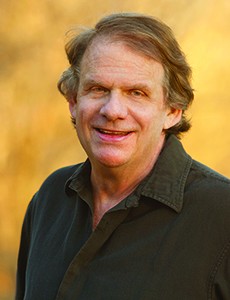 Robert Llewellyn's photography is high-tech, but nature-focused. He shows us what we can't see with the naked eye, but is all around us.
Normally, when a photographer takes a photo with a macro lens, only a small portion of the image is in focus.
Llewellyn's process solves that problem using a motorized, computer-controlled camera to change focus points and reveal every part of the plant he's photographing, down to tiny hairs, bits of pollen, and the texture of fine, opaque petals.
Fifty exposures later, the images are stitched together in computer software.
"I have found that close-up macro images take on a strange phenomenon when they are sharp throughout. They look like they exist as large as you print them," Llewellyn says.
The resulting images are so clear, so sharp, so otherworldly, viewers would swear they're paintings. Or CGI. Or simply not reality.
But they do, indeed, reflect reality in dramatic focus. For Llewellyn, these photos capture the "complex, fascinating, and very, very beautiful" life of the plant kingdom.
This slideshow requires JavaScript.
His work has been featured in major art exhibits and 30 books; two of his latest, Seeing Trees and Seeing Flowers, earned glowing reviews.
And on Saturday, April 23 at 10 a.m., you can enjoy the opportunity to see through Llewellyn's eyes and camera lenses in his presentation, Seeing Nature, at NYBG.
Register for Robert Llewellyn's talk online or by calling the Adult Education Registration Office at 718.817.8747.