Orchid Evenings Featuring: LGBT @ NYBG
Posted in Programs and Events, The Orchid Show on March 17 2016, by Lansing Moore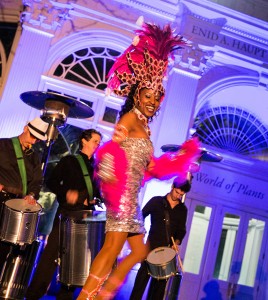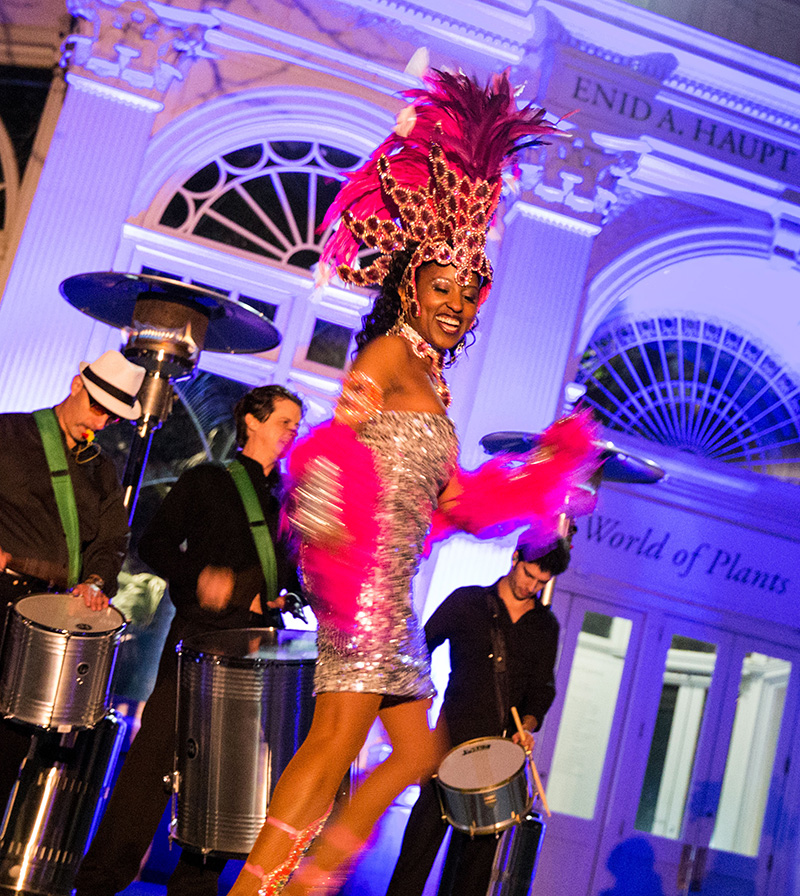 The Orchid Show: Orchidelirium continues to great acclaim, along with a new season of our popular event series of cocktail evenings with live music, Orchid Evenings. As part of the LGBT @ NYBG outreach initiative, next Thursday, March 24 will be our next LGBT Night. For this special Orchid Evening we have partnered with the National Gay & Lesbian Chamber of Commerce NY (NGLCCNY) and The LOFT, The Lesbian, Gay, Bisexual & Transgender Community Services Center to create a festive and welcoming space for our friends in the LGBT community.
Come enjoy the thousands of orchids filling our landmark Enid A. Haupt Conservatory alongside Brooklyn-based DJ SpaceOnJason, with drinks and light bites available for purchase. This special night will feature live performances by Samba New York! evoking Brazil's celebrated dance. Bring your friends and colleagues for the perfect group outing. There is no better way to admire this stunning exhibition in all its color and fragrance.
View photos below from recent Orchid Evenings, and join us for LGBT @ NYBG at The Orchid Show!
This slideshow requires JavaScript.