Cary Fowler Protects Biodiversity in "Seeds of Time" Documentary
Posted in Around the Garden on April 1 2016, by Jenifer Willis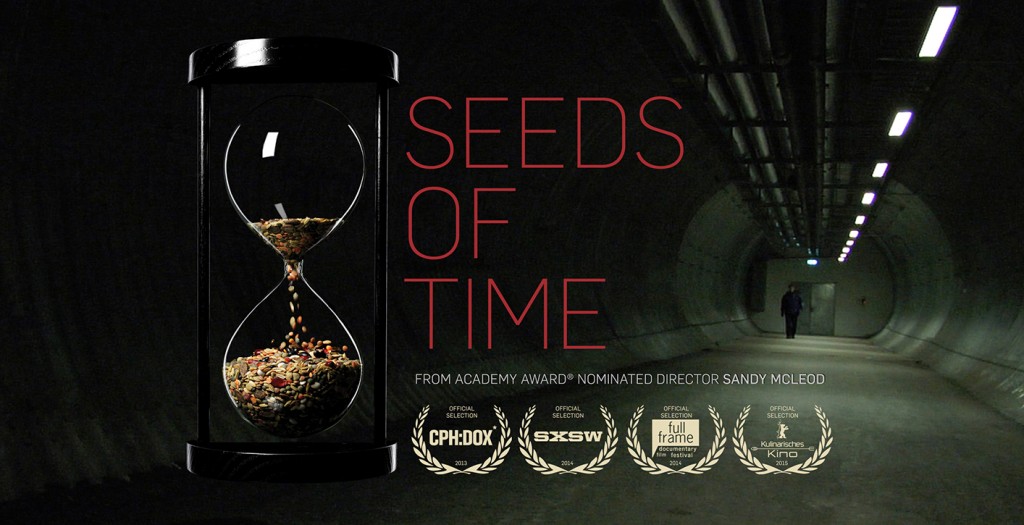 Nestled in the Norwegian Arctic, secure in an underground vault, rests one resource mankind cannot live without: seeds. The vault is a piece of a larger project of agricultural pioneer Cary Fowler in a passionate race against time to protect the future of our food supply, as captured in a documentary film Seeds of Time.
We sat down with Fowler in advance of our Earth Day screening of Seeds of Time to learn more about preserving biodiversity in agricultural crops and what filmgoers can do to help.

NYBG: How and when did you get the idea for a global seed bank?
Fowler: It was about 2003, and I was doing some work with a group of international agricultural research centers around the world. I took the idea to them, and with their blessings, drafted a letter to the Norwegian government asking whether they might consider doing something like this. The Ministry of Foreign Affairs called me and appointed me to head the committee of the feasibility study.
NYBG: Why did you pick Norway?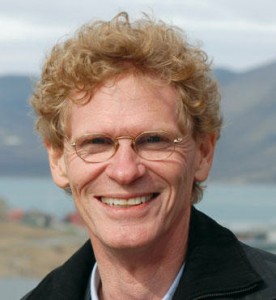 Fowler: The main reasons were twofold. First, that the Svalbard archipelago was sort-of the perfect location. It was cold, and we wanted the natural freezing environment. It was remote, which meant it was safe, but it also was accessible. Second, the Norwegian government was trusted. No other location could match that.
NYBG: Who decides what seeds are stored in the vault?
Fowler: Svalbard Global Seed Vault's mission is to conserve seeds related to food and agriculture. Within that group of plants, we don't make any value judgment. We don't know what is going to be useful for agriculture 500 years from now. We simply say to other depositing institutions, if you have made a commitment to long-term conservation, send us whatever you have that we don't already have. We're a back-up, an insurance policy for other seed banks. You could flip that coin and say they're also an insurance policy for us. We want a unique sample in at least two places.
NYBG: Why is seed diversity so important?
Fowler: Seed diversity is the biological foundation of agriculture, and agricultural crops have to evolve if we want them to survive. Because agricultural crops are domesticated, their evolution is in our hands. Without evolution, crops don't adapt to the next pest or disease, or to climate change or any improvements we want to make in terms of nutrition or taste.
NYBG: Why is seed diversity on the decline?
Fowler: The threats are twofold. In farming communities, the threat is that modern varieties replace the traditional varieties, and in the absence of any kind of comprehensive programs to collect diversity before it's replaced, it becomes extinct. Once the biodiversity is collected and put in seed banks, it becomes vulnerable to anything a building can be vulnerable to—bad funding, human error, equipment failures, wars, fires, natural disasters. That's why we need the Svalbard Global Seed Vault: to provide an insurance policy if those things happen.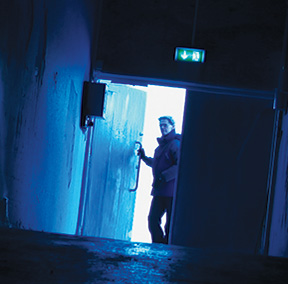 NYBG: What can individuals do to contribute to conserving biodiversity in our food supply?
Fowler: They can get politically involved. Programs around the world that conserve this kind of biodiversity—including our own national seed bank in Colorado—aren't adequately funded by governments, in part because the public isn't involved. There needs to be more public education to understand the importance. Every once in a while, a senator or congressman should hear about the issue.
This also is a field where people can get physically involved. They can do that in their own gardens, harvesting and saving seeds. There are groups around the country that are conserving rare heirloom varieties of vegetables, fruits, and grains. One is Seed Savers Exchange, who conserve a huge range of heirloom vegetable varieties. They're a source of seeds for people.
They can also support plant research and conservation. For example, NYBG has collections in the Steere Herbarium of some of the wild relatives of some of our agricultural crops in the seed vault, and these are important for climate change adaptation. Where's the natural growing range of the different species? You figure that out in the herbarium. The work NYBG has done helps us map out where a particular wild species of the crop would be. A lot of people wouldn't really imagine that the dried herbarium specimens could be the key to a whole global initiative to go out in the real world to collect and conserve a huge portion of biodiversity, but that's the case.
NYBG: What's one takeaway you hope people will get from watching Seeds of Time?
Fowler: One takeaway is simply the importance of conserving biodiversity in agricultural crops, and at the same time, not making the assumption that everything is going to be fine. We need to prepare for the future, and most of us don't think about the diversity of agricultural crops. We sort of assume everything is fine with our food system. It's not an assumption we can confidently make. On the other hand, if we work together, and we work hard, and we persevere, this is a major world problem that can be solved. We're in the process of solving it.
See Seeds of Time on the big-screen in Ross Hall at NYBG on Earth Day, Friday, April 22, at 10 a.m. Immediately following the screening, Cary Fowler and Academy Award-nominated director Sandy McLeod will engage in an intriguing conversation, further examining the issues raised in the film. Get tickets here.