Fiesta de Flores at The New York Botanical Garden
Posted in Around the Garden on September 27 2016, by Elizabeth Figueroa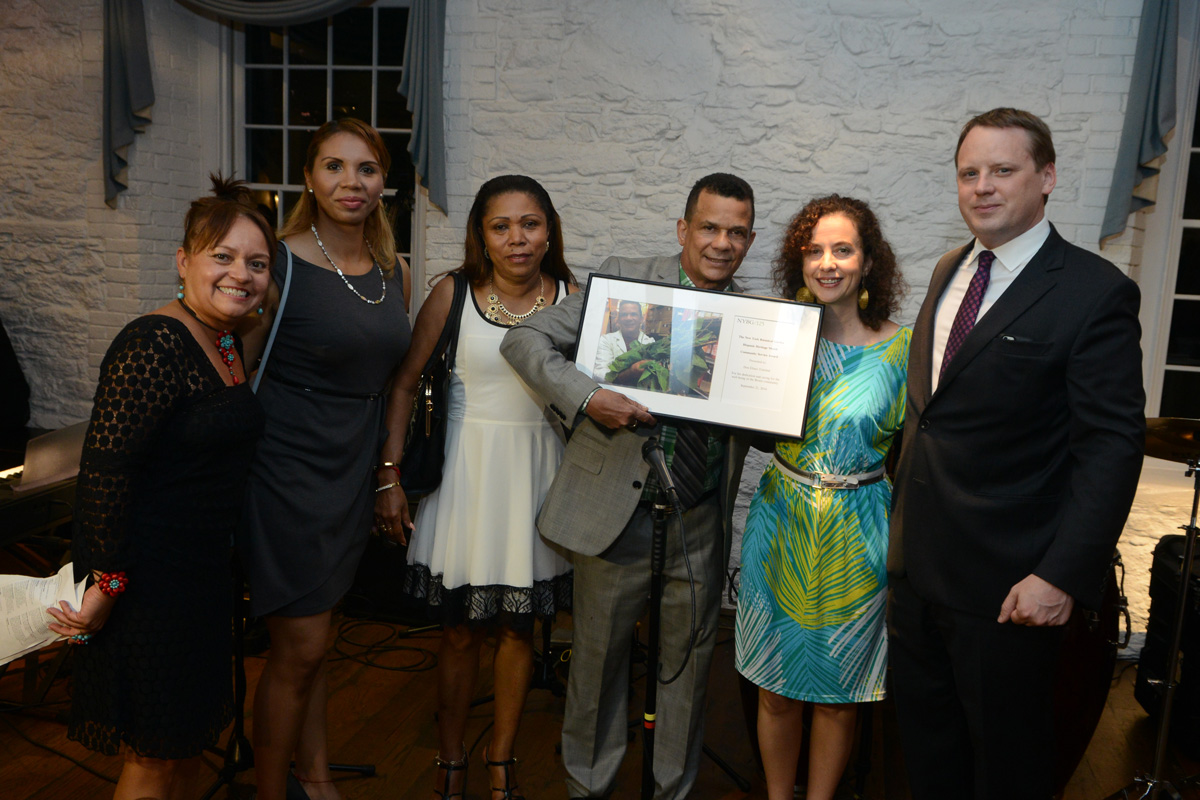 Last Wednesday, September 21, NYBG celebrated Hispanic Heritage Month at our annual Fiesta de Flores event.
Guests enjoyed tours of the Peggy Rockefeller Rose Garden at the height of its fall bloom, while the historic Stone Mill offered food and wine tastings, live fine art painting, floral arranging workshops, artisan vendors, musical entertainment, and a Bomba dance ensemble.
The highlight of the day came when Don Eliseo Trinidad was presented with this year's community service award. As an NYBG community partner and the owner of La 21 Division, a botanica on the Grand Concourse, Don Eliseo was honored for his dedication and caring for the well-being of the Bronx community with medicinal plants. Ina Vandebroek, Ph.D., Assistant Curator of Economic Botany and Caribbean Program Director at NYBG, presented the award.

Guests enjoyed delicious cuisine and beverage samplings made possible by the courtesy of local businesses including Cabo, Havana Café, Pollo Campero, Taco Mix, Brotherhood Winery, and Port Morris Distillery. Music and live entertainment kept the celebration going, featuring Ray Martinez' Cuerda y Tambo and the Bomba ensemble by BombaYO under the direction of Jose Ortiz.
Artists Giannina Gutierrez and Marthalicia Matarrita created beautiful art for the event, as Darcie Garcia led participants in floral arranging workshops. Products from local artisans were available for purchase, including Olga Ayala, Juan Carlos Suazo, Nanette Sanchez-Velasquez and Tanya Torres.
This community program is supported by the NYC Council's A Greener NYC initiative and Council members Andrew Cohen, Annabel Palma, and Ritchie Torres.