Puerto Rican Heritage Month Celebration at The New York Botanical Garden
Posted in Around the Garden, Learning Experiences on December 5 2016, by Elizabeth Figueroa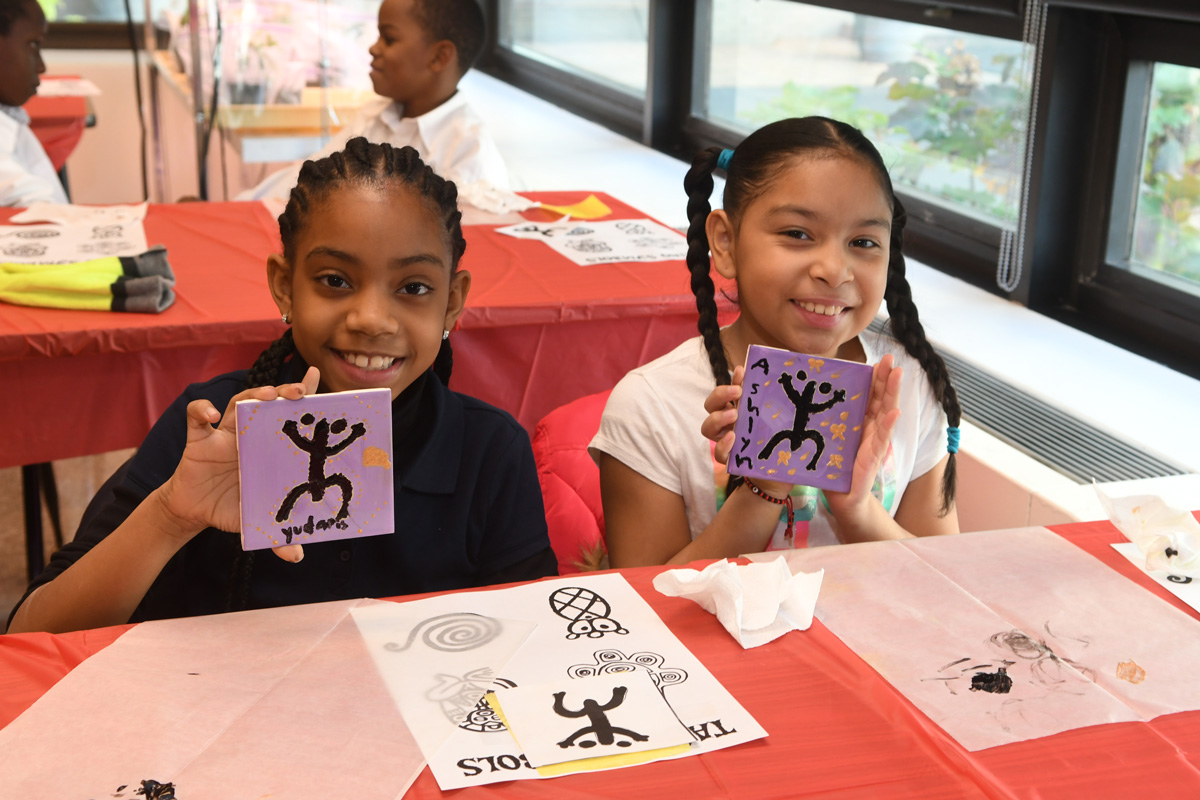 On Tuesday, November 22, NYBG held its annual Puerto Rican Heritage Month event celebrating the accomplishments and contributions of Puerto Ricans. From 10 a.m. to 1 p.m., 400 pre-registered school groups and visitors attended workshops and presentations throughout the Watson Education Building, Ross Hall, and Ross Gallery.An array of facilitators led workshops commemorating Puerto Rican Heritage Month:
Olga Ayala showed attendees how to make a Vejigante while discovering their origins in the towns of Ponce and Loiza and their historical role.
Tanya Torres' workshop included painting a Taino symbol on a tile while learning about Puerto Rican culture.
Milteri Tucker led a presentation of Bomba dance and drumming history
Fordham University's Community School Director, Nancy Rosario Rodriguez, acted as mistress of ceremonies during the second component of the program in the Ross Gallery and Ross Hall, with the keynote address given by Dr. Jacqueline Bocachica Gonzalez, Graduate School of Education at Fordham University. Bombazo Dance Company, the leading Bronx company for Afro-Puerto Rican drum and dance, conducted a special live presentation under the direction of Milteri Tucker that was engaging, entertaining, and educational.
The exhibition created by Virginia Guzman, NYBG volunteer, entailed traditional food, musical instruments, attire and a brief discussion on the connection between the New York Botanical Garden and El Yunque National Forest in Puerto Rico.
This community program is supported by the NYC Council's A Greener NYC Initiative and Council members Andrew Cohen, Annabel Palma, and Ritchie Torres.