What's Beautiful Now: Azaleas, and More Azaleas
Posted in What's Beautiful Now on May 8 2017, by Matt Newman
When the daffodils have faded and the cherry blossoms are snoozing for the season, you can always count on the Azalea Garden to bring the next big pop to our 250 acres. And that's exactly what this week is about. As of right now, the azaleas are at about 90% of the way to peak bloom, and we expect this weekend—during our Mother's Day Weekend Garden Party—to see the height of color before they begin to fade.
With the flowers coming going at a rapid pace, you won't want to miss out!
Aesculus × carnea, red horse-chestnut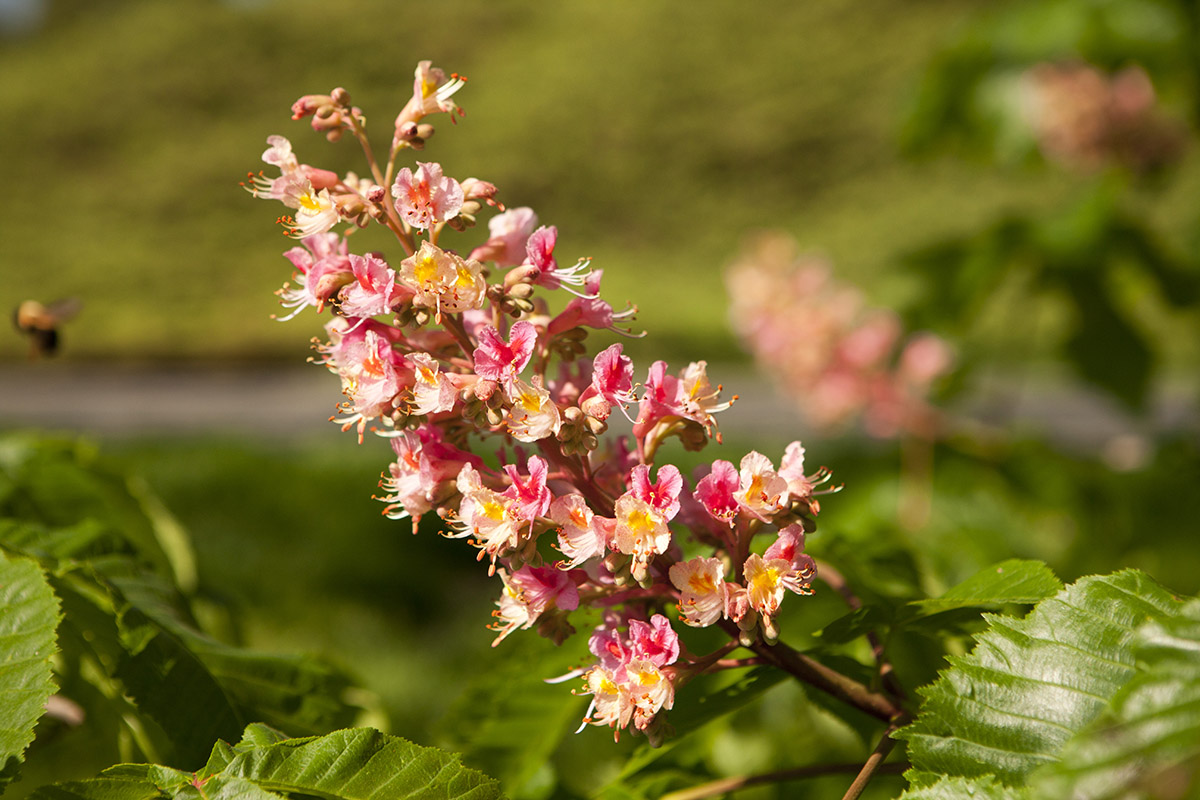 Picture 2 of 8
Upright clusters of dark pink blossoms fill the canopies of two red-horse chestnut cultivars, 'Briotii' and 'Ft. McNair', along Conservatory Drive near the Ross Conifer Arboretum. The large leaves of horse-chestnuts are made up of five smaller leaflets and add bold texture to the landscape. Walk down the Ladies' Border from Perennial Garden Way and follow the path towards the left to find these trees planted with other interesting horse-chestnut species.