Posted in What's Beautiful Now on May 23 2018, by Matt Newman
The Matelich Peonies are the collection to spot this week, with dozens of pink, red, purple, and white flowers unfurling their large petals just outside the front doors of the Conservatory. Before it becomes the Rose Garden's time to shine, these are some of the most colorful blooms you'll see at the Garden! Elsewhere, the Lilac Collection is still showing color and fragrance, while the Garden's abundant greenery fills out in preparation for summer.
Herbaceous Peonies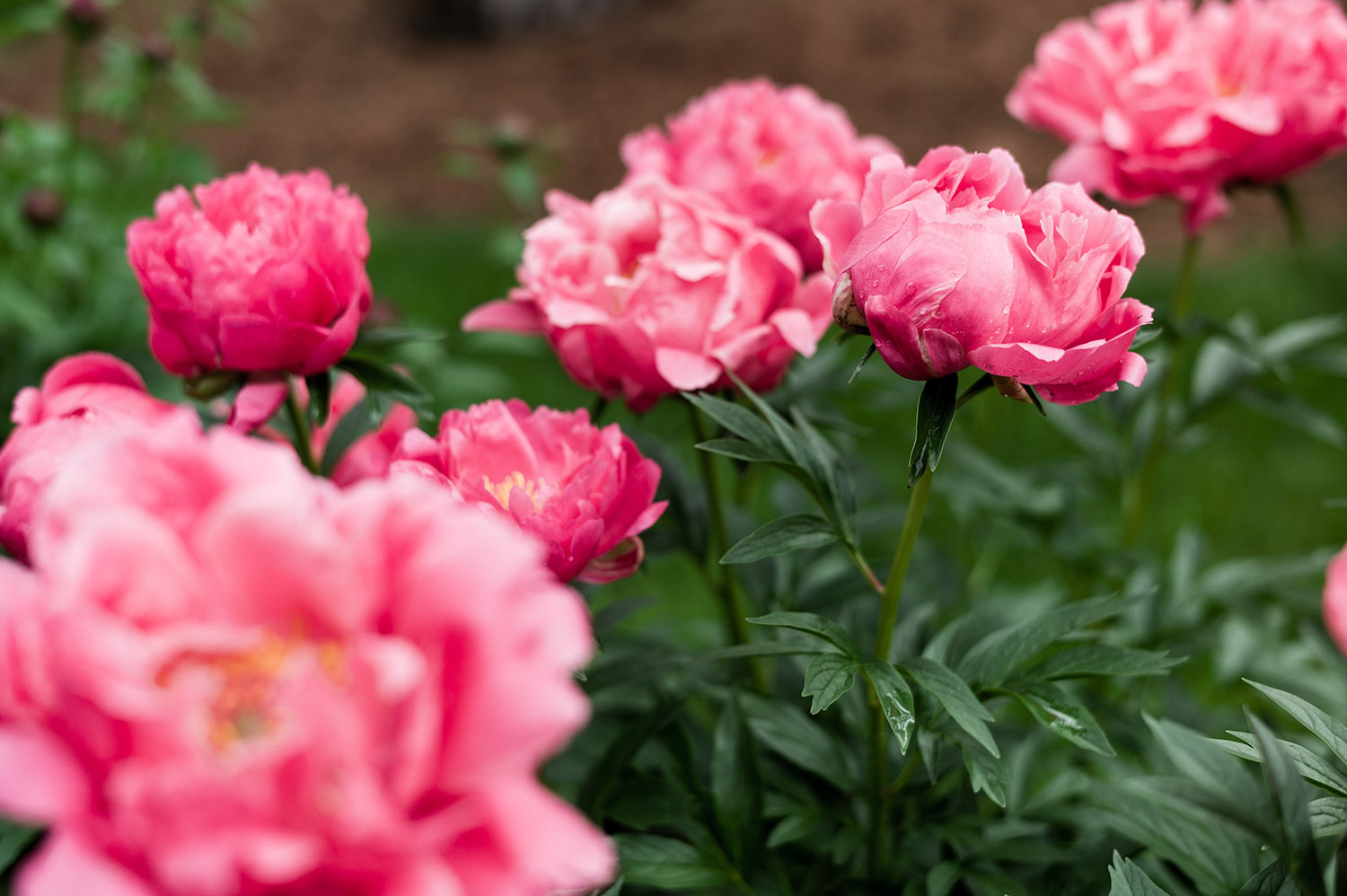 Picture 1 of 5
Glorious showy blooms are held above rich green foliage on these peonies. Amidst the Matelich Anniversary Peony Collection, you will find a wide range in form from single to fully double, with satiny petals in white, pink, coral, and red. They offer up scents of rose, lemon, honey, or musk that sing of Spring and even warmer days to come! You will find this collection along Perennial Garden Way, with more than 150 herbaceous peonies reaching their peak in mid-May.