What's Beautiful Now: Flamboyant & Fragrant
Posted in What's Beautiful Now on May 16 2018, by Matt Newman
Bright whites and fiery fuchsias define the Garden's spring blooms this week, with flowering dogwoods and azaleas decked out in their seasonal finest. Look for pastel blues, pinks, and purples, too, thanks to the fragrant lilacs and gentle bluestars to be found in our collections.
Flowering dogwood (Cornus florida)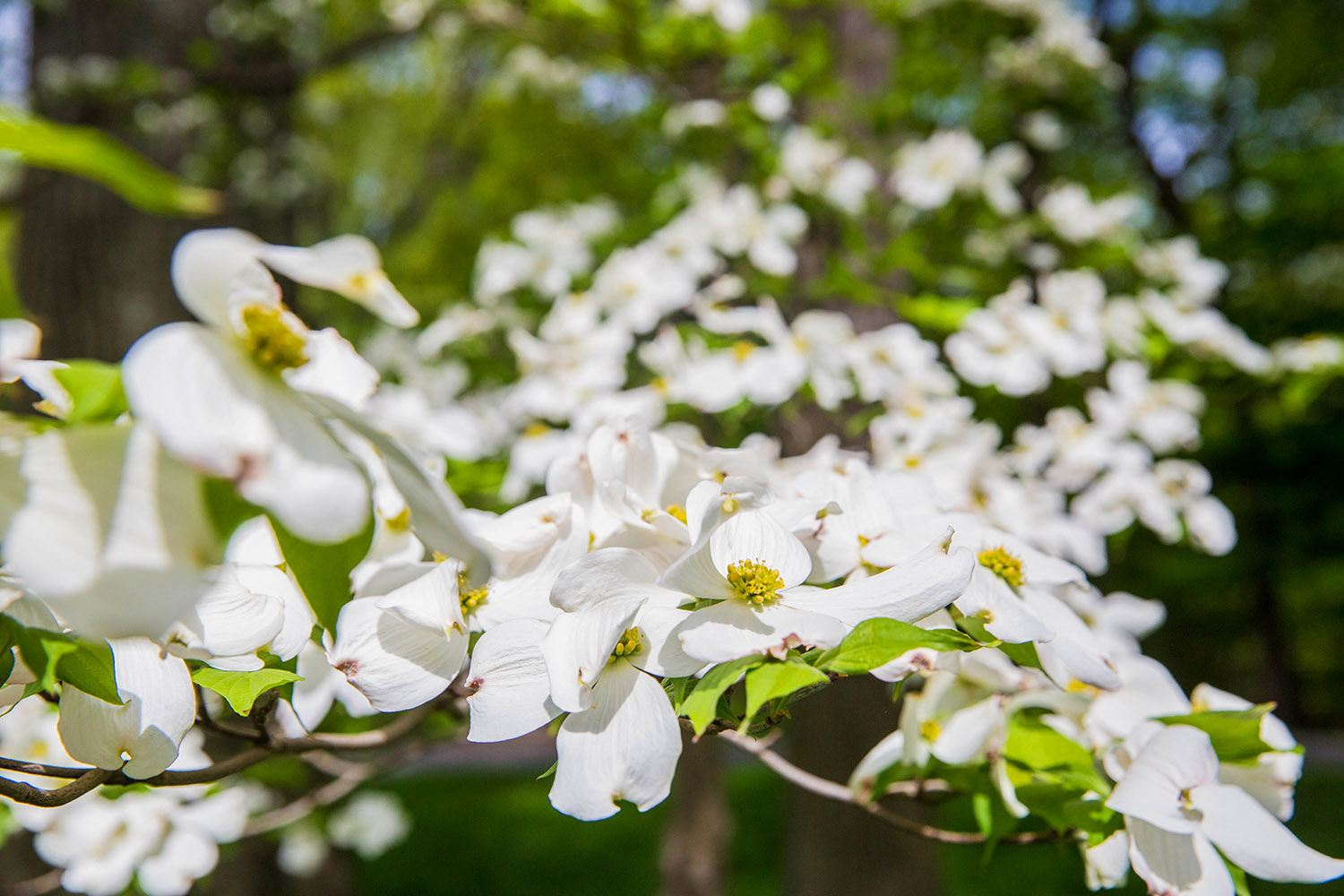 Picture 4 of 4
Flowering dogwood is a lovely deciduous tree with year-round appeal including spring blooms, showy fall fruit and foliage, and interesting bark. In spring, before the plants fully leaf out, small green and yellow flowers open surrounded by creamy white, showy bracts. Groupings of the cultivar 'Cherokee Princess' are located in the native border of the Native Plant Garden and on the slope outside the Stonemill. Other cultivars and species of this smaller native tree are concentrated in the Native Plant Garden, Azalea Garden, and in the Forest.