What's Beautiful Now: Herbaceous Peonies
Posted in What's Beautiful Now on May 23 2018, by Matt Newman
The Matelich Peonies are the collection to spot this week, with dozens of pink, red, purple, and white flowers unfurling their large petals just outside the front doors of the Conservatory. Before it becomes the Rose Garden's time to shine, these are some of the most colorful blooms you'll see at the Garden! Elsewhere, the Lilac Collection is still showing color and fragrance, while the Garden's abundant greenery fills out in preparation for summer.
Tree of the Week: Chinese fringetree (Chionanthus retusus)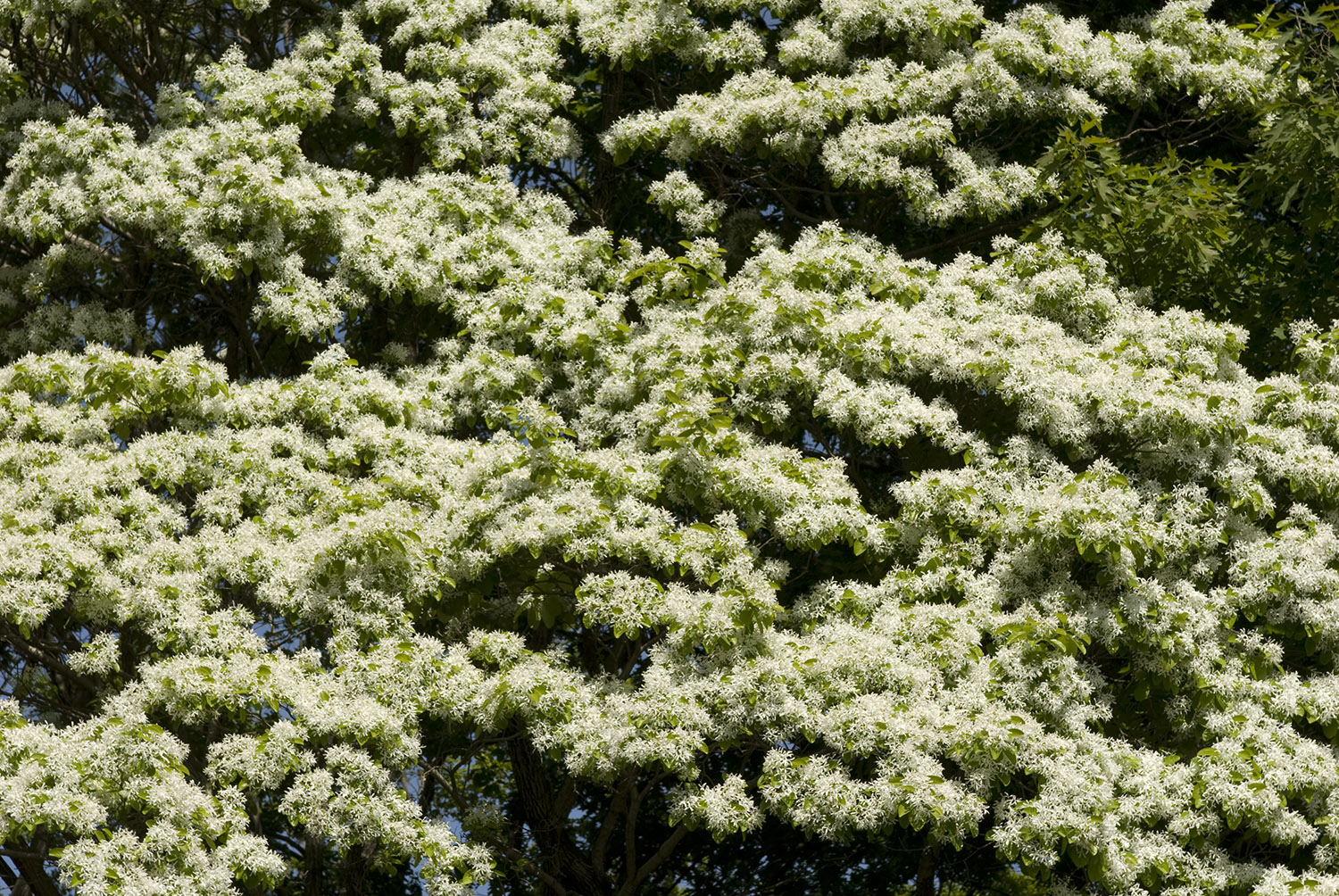 Picture 2 of 5
An impressive specimen of Chinese fringetree is in bloom along Conservatory Drive near Bedford Gate. Planted over one hundred years ago in 1912, this tree reaches almost 60 feet tall and is covered with white flowers. A younger specimen was planted on the opposite side of Conservatory Drive closer to the Mosholu gate where you can inspect these fragrant blooms up close. Look for the native North American relative of this Asian species, Chionanthus virginicus, flowering in the Native Plant Garden and near the summit meadow in the Azalea Garden.