Holiday Train Show Favorites with Laura Busse Dolan
Posted in Holiday Train Show on January 2 2019, by Plant Talk
Join Laura Busse Dolan, owner of Applied Imagination, for a quick tour of the New York landmark replicas created by her company of artists that most speak to her, from the familiar silhouette of St. Patrick's Cathedral to the Electric Tower of Luna Park. They're all here on view at NYBG through January 21 as the Holiday Train Show continues into the new year—don't miss it!
Saint Patrick's Cathedral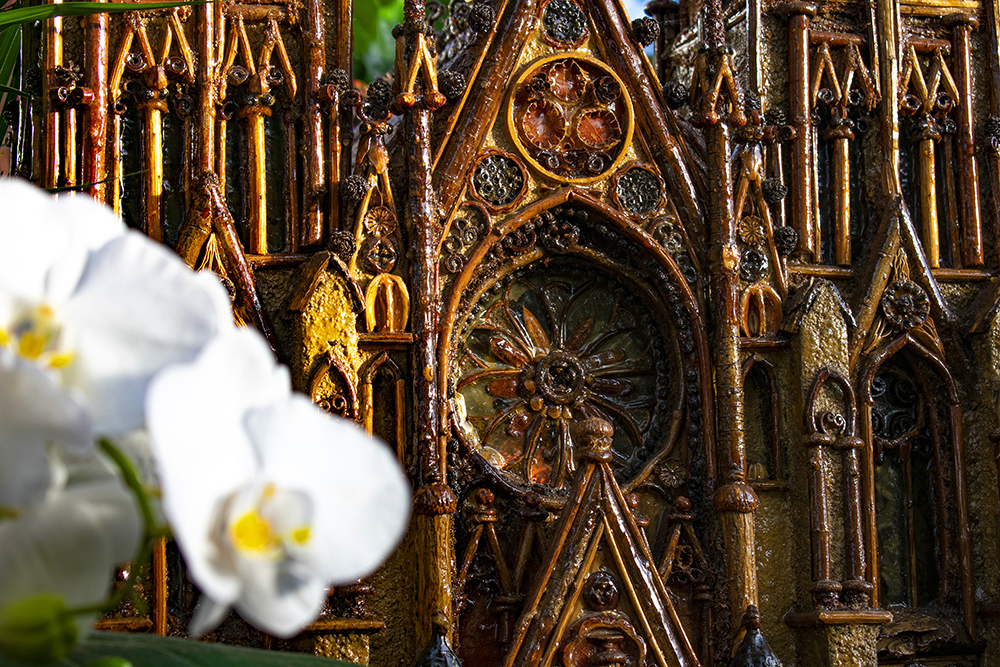 Picture 1 of 11
One of the earliest examples of our more elaborate botanical models, this structure took three different artists to complete, and uses over 60 different plant parts in its detail. The front rose window alone contains Siberian iris seed pods, grapevine, poppy seeds, eucalyptus pods, and pine cone scales.