Hardy Fern Collection
Posted in Garden News on May 20 2019, by Claire Lyman
Claire Lyman is the Assistant Curator of Outdoor Gardens at The New York Botanical Garden.
---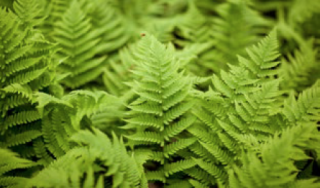 The F. Gordon Foster Hardy Fern Collection was established in 1985 with the generous donation of Mr. Foster, fern hobbyist, lecturer author, and honorary fern horticulturist at NYBG. This core of donated plants was supplemented by hardy ferns already at NYBG and its Mary Flagler Cary Arboretum in Millbrook, N.Y. This sparked a massive wave of effort from a team of NYBG horticulturists and botanists to further develop, interpret, and create a long-term plan for the now sizable hardy fern collection. In 1987 John T. Mickel, Senior Curator of Ferns, and Joseph M. Beitel, Horticultural Taxonomist and Curator of Plant Records, wrote A Guide to The F. Gordon Foster Hardy Fern Collection at The New York Botanical Garden, which has remained an important resource on hardy ferns for the past 32 years.

The hardy fern collection at NYBG is an excellent example of how living collections possess a fluidity not found in other non-living collections. A fantastic duo of science and art, these collections ebb and flow for many reasons: plant acquisition, changing climate, renovation and redesign of garden spaces, and of course plant death. In the beginning, our hardy fern collection's home was a conglomerate within the late-1970s version of the Native Plant Garden, where it was shoe-horned next to the Limestone Cobble. But with another renovation beginning in 2009, a huge portion of the collection was potted up and placed in a temporary holding space, while others were planted in the Azalea Garden and Rock Garden. When the new Native Plant Garden opened in 2013, many ferns returned to their original home while the other survivors were dispersed throughout the gardens.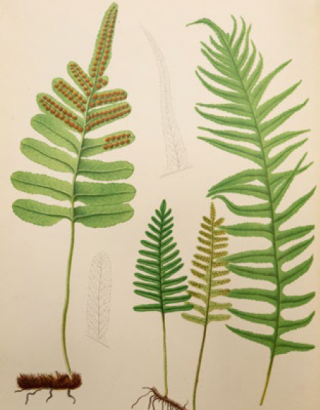 When dealing with our hardy fern collection, we have always kept in mind the special interest to explore the ancient land and floristic connection between eastern Asia and North America. It may seem antithetical, but with the collection now distributed around NYBG, rather than side-by-side, the similarities between the ferns of eastern Asia and North America are emphasized; by celebrating an increase in variety of habitat space we are afforded an increase in variety of viable specimens of both regions.
It is interesting to unearth the history of collections and see how staff interest and expertise set the pace for development, and how that combination created more opportunities for wild plant collection, experimentation, interpretation, and public engagement. We are at a point right now where the aim is to revitalize the hardy fern collection, and continue the legacy left by our predecessors.
This article originally appeared in the Spring-Summer 2019 issue of Garden News, NYBG's seasonal newsletter. View the issue online and discover a sampling of stories about current programs and undertaking at the Garden.