Posted in Garden News on January 13 2020, by Jodie Colón
Jodie Colón is the Compost Project Manager at The New York Botanical Garden.
---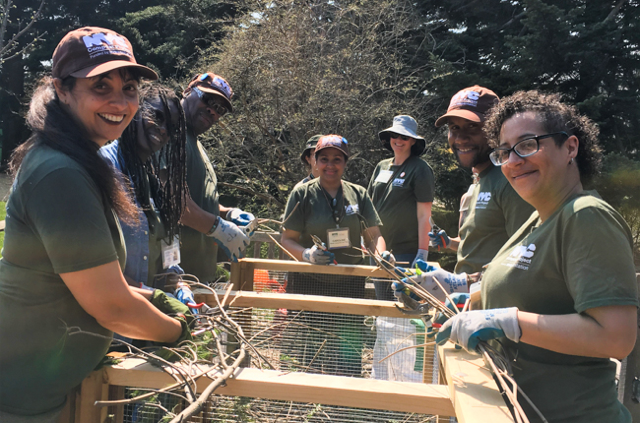 When it comes to organizing your closets, the latest trend is to only keep items that spark joy. Many gardeners in Bronx Green-Up gardens apply that principle to their compost bins. But often they happily keep every leaf, branch, weed, and kitchen scrap out of the landfill. When an overflow of joy accumulates, they know who to call—our NYC Compost Project. We swoop in to help reorganize compost bins, tame piles of plant materials, and give sites a fresh start. Yet, just like on those reality shows, the clutter inevitably creeps back.