Puerto Rican Heritage Month Celebration at The New York Botanical Garden
Posted in Around the Garden on December 16 2019, by Elizabeth Figueroa
Elizabeth Figueroa is the Associate Vice President of Community Relations at The New York Botanical Garden.
---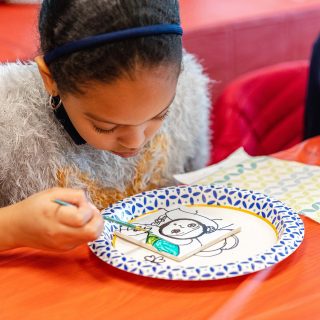 On Wednesday, November 20, we were overjoyed to once again host our annual Puerto Rican Heritage Month Celebration here at the Garden, with over 400 school students and visitors in attendance for a day of workshops and presentations commemorating the occasion.
Kids were treated to demonstrations of Bomba Dance and drumming history by Julia Gutierrez and Redobles de Cultura, a NYC-based bomba group who are proud members of today's younger generation of Bomberos, cultural workers, and educators. Sandra Rivera brought plenty of canvas for students to paint and learn about the famed coqui of Puerto Rico, and Taino petroglyphs also made an appearance, as Mia Roman taught visitors about these symbols and invited them to paint and create their own necklaces with natural beads. Tanya Torres's tile painting further helped kids to understand the flora of the amazing El Yunque National Forest in Puerto Rico.

Thanks to Lisa Sorin, President of the Bronx Chamber of Commerce for serving as this year's Mistress of Ceremonies, and New York State Assembly Member Marcos Crespo for providing such an inspirational keynote address. Thanks also to NYBG volunteer Virginia Guzman, who presented an exhibit of traditional food, musical instruments, and attire for school groups to further explore the history of Puerto Rico.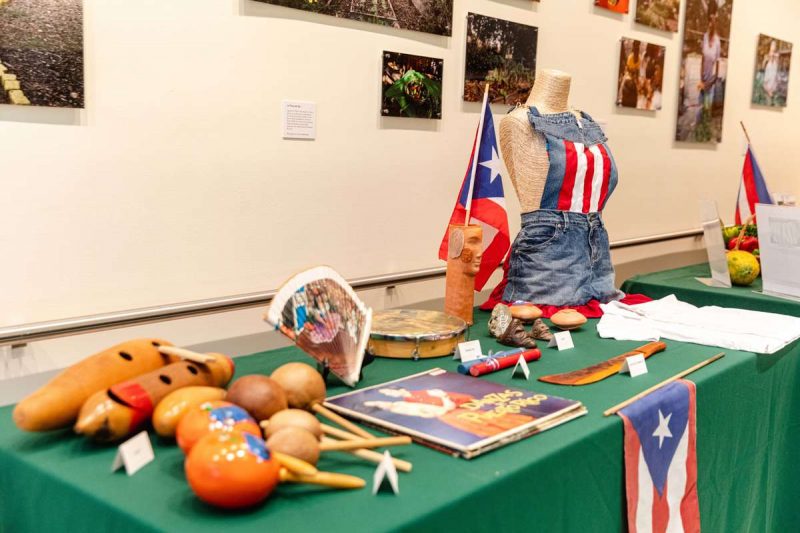 This community program is supported by the NYC Council's A Greener NYC Initiative and Council members, Fernando Cabrera, Andrew Cohen, Mark Gjonaj and Ritchie Torres. We'll see you next year!