Renowned Conservationist Brian Huntley Launches 14th Annual Winter Lecture Series
Posted in Events on January 28, 2014 by Stevenson Swanson
Stevenson Swanson is The New York Botanical Garden's Science Media Manager.
---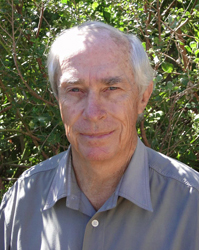 The 14th Annual Winter Lecture Series kicks off this Thursday, January 30, with Kirstenbosch—The Most Beautiful Garden in Africa, a much-anticipated talk by Brian J. Huntley. As one of the world's leading conservation scientists, he will be speaking about that stunningly beautiful Cape Town botanical garden and the long history of botanical exploration in southern Africa, home of one of the world's most diverse—and endangered—floras.
A couple of weeks ago, I called Professor Huntley—among his many other titles and endeavors, he's an emeritus professor of botany at the University of Cape Town—at his home in South Africa to ask him about his upcoming visit to The New York Botanical Garden, the first stop on an American speaking tour.
"The core component of my lecture will deal with the unusually rich flora of South Africa and how it has been developed and displayed at Kirstenbosch," said Professor Huntley, who promises his talk will be "profusely illustrated" with images of Kirstenbosch's gorgeous gardens, as well as individual species and families of plants. "One purpose of the trip is to give people a sense of what they'd see if they came to South Africa."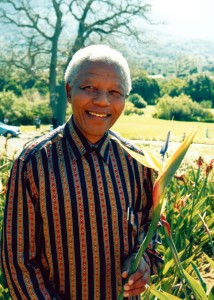 With more than 45 years of field research and management experience in many African ecosystems, Professor Huntley has been a key figure in post-Apartheid conservation across southern Africa. As director and later chief executive officer of the South African National Biodiversity Institute, he led the development of the organization to become the leading biodiversity research, conservation, and public-gardens institution in Africa.
The Cape region boasts plant life encompassing some 9,600 species, he notes, adding that two-thirds of those species are found nowhere else in the world. But he speaks from a lifetime's experience when he says that it is also the most threatened flora in the world, with more than 1,700 plant species in danger of extinction if current trends continue.
We spoke not long after the death of South African leader Nelson Mandela, who championed South Africa's conservation efforts. Professor Huntley recalled that Kirstenbosch developed a special color selection of the bird of paradise flower called 'Mandela's Gold,' based on specimens collected near his home village.
"'Mandela's Gold' is but one of many hundreds of South African plants that are now grown in gardens and homes in America," he said. "In fact, the bird of paradise is the official flower of Los Angeles, but probably few Americans realize where these plants come from."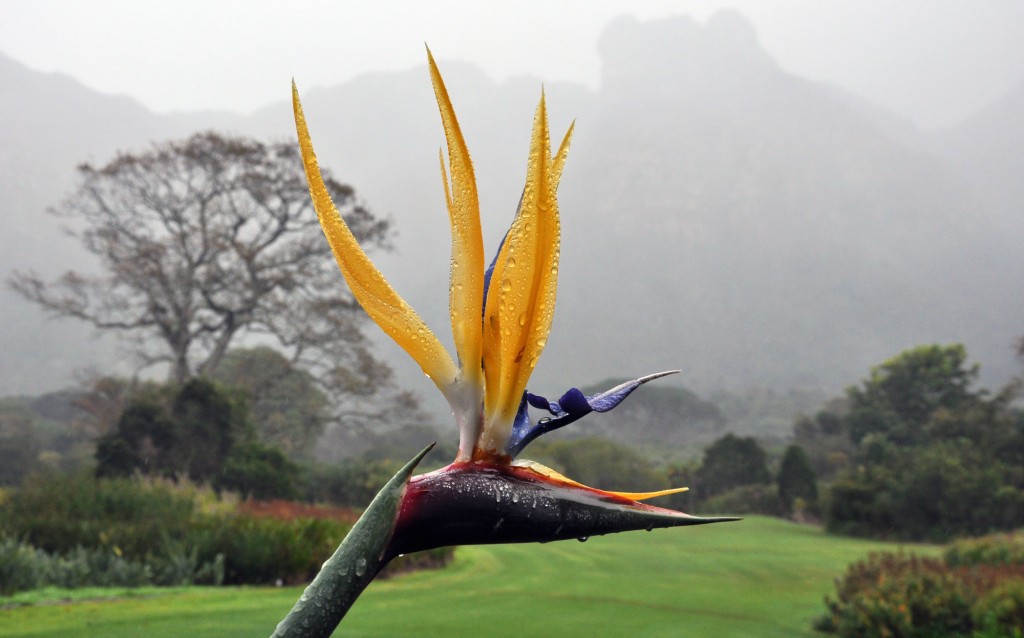 Kirstenbosch—The Most Beautiful Garden in Africa takes place in the Garden's Ross Hall at 10 a.m. on Thursday, January 30, and requires a special ticket ($35 Non-Members / $31 Members). The 14th Annual Winter Lecture Series encompasses three talks by renowned conservationists, scientists, and landscape architects. See our event page for further dates and pricing.