Posted in Events on October 6, 2017 by Stevenson Swanson
Stevenson Swanson is the Science Media Manager at The New York Botanical Garden.
---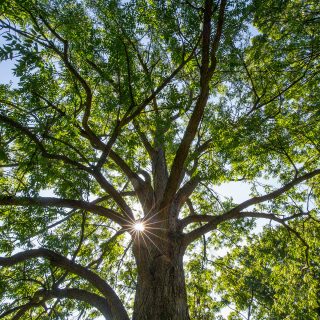 From anchoring the ecosystems of many North American forests to providing the wood commonly used in baseball bats, the American ash tree is a majestic and important part of this continent's woodlands. Now, however, it faces a mortal crisis as an invasive beetle spreads from the Upper Midwest into the northeastern United States and Canada, leaving millions of dead ash trees in its wake.
Nearly 100 percent of ashes infested with ash borers die. The threat is so grave that the International Union for the Conservation of Nature recently added six North American ash species to its widely respected Red List of threatened species. It declared five of the six critically endangered, a category that is one step from extinction.
On Friday, October 13, 2017, The New York Botanical Garden will bring together four experts to discuss the natural and cultural history of the ash and the peril it faces in Saving the American Ash Summit. The summit will be held from 10 a.m. to 12:30 p.m. in Ross Hall at the Botanical Garden.
In addition to examining the threats to the American ash, the summit will address how homeowners, nature enthusiasts, and stewards of natural areas can work to save these beloved trees.