WeDigBio: Bringing Biological Collections to the World
Posted in Interesting Plant Stories on November 20, 2015 by Science Talk
Mari A. Roberts is a Volunteer Coordinator at The New York Botanical Garden's William and Lynda Steere Herbarium. Her work focuses on engaging citizen scientists in the digitization of plant specimens.
---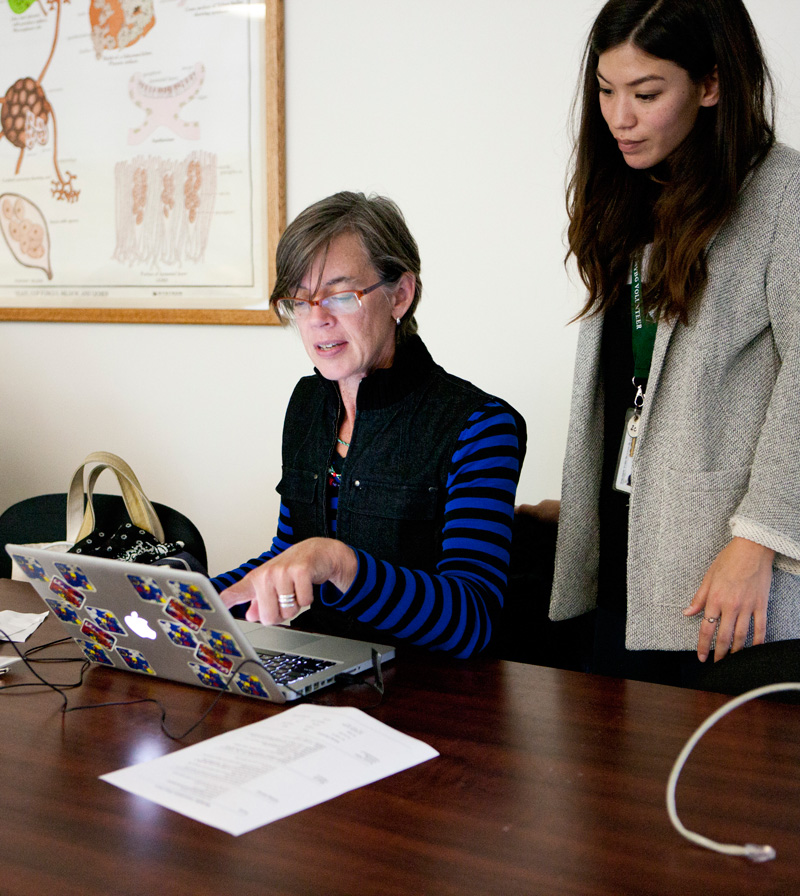 Did you know that you can volunteer on a global initiative right here at The New York Botanical Garden? That's what happened last month when 15 volunteers participated in the Worldwide Engagement for Digitizing Biocollections (WeDigBio), making information on biodiversity collections—such as pressed plants, pinned insects, and aquatic species in jars—available online.
WeDigBio was a one-of-a-kind event engaging hundreds of volunteers to transcribe specimens at more than 30 institutions via multiple transcription platforms (DigiVol, Hebaria @ Home, Les Herbonautes, Notes from Nature, Smithsonian Institution's Transcription Center and Symbiota). One goal of WeDigBio was to increase awareness of the importance of biodiversity collections and of making them easily available online to researchers worldwide. Thanks to WeDigBio volunteers at The New York Botanical Garden, The National Museum of Natural History, Australian Museum, Florida State University and dozens of other institutions, data on more than 31,000 biological specimens will be available for researchers, graduate students and even citizen scientists!
Biodiversity collections held in universities, natural history museums and herbaria are physical representations of our planet's life forms and biological processes. Plant specimens are collected in the field and then stored in a herbarium, where they can remain for hundreds of years. However, collections are not easily accessible to the general public, nor are there digital representations of every specimen.
"Never has it been more important for museums to open their specimen cabinet doors to the public," says Austin Mast, a WeDigBio organizer and Associate Professor of Biological Science at Florida State University. "Everyone should have the chance to see the rich textures of life on Earth in these collections. Public participation of this sort helps science bring those rich textures into sharper focus."
This slideshow requires JavaScript.
The William and Lynda Steere Herbarium at the Botanical Garden is one of 3,400 herbaria in the world and holds 7.8 million specimens that are used by Garden scientists and visiting researchers. To digitize our collections—that is, cataloging them, imaging specimens, and transcribing specimen information—staff and volunteers work on multi-institutional grant-funded projects to target specific areas of the Steere Herbarium's collections.
For WeDigBio, Garden volunteers captured information about the historical who, what, when, and where of 500 specimens of bryophytes (mosses and their relatives). Bryophytes are model organisms for documenting environmental change because they take up atmospheric nutrients in their environment. By studying these sensitive indicators in historic and recent collections, scientists can address research questions concerning the change in species distributions after man-made environmental events such as climate change, air pollution, and habitat destruction.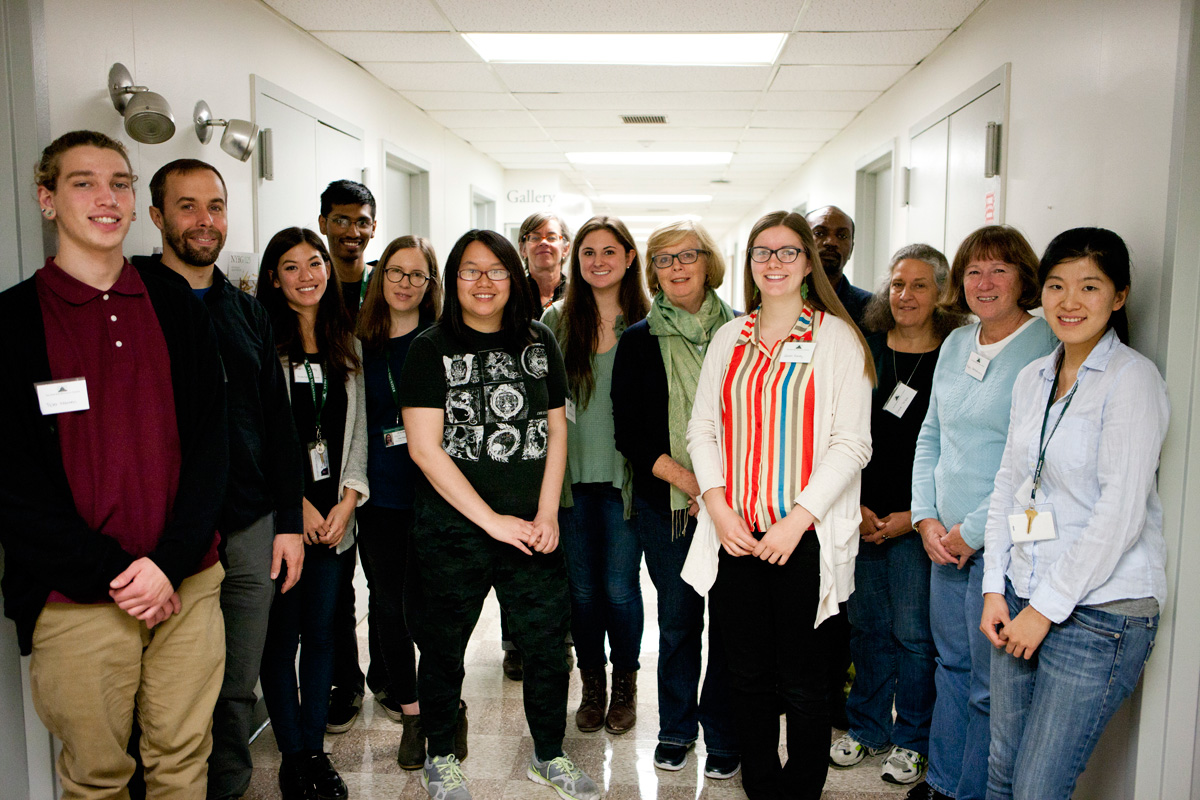 Interested in volunteering? You don't have to wait until WeDigBio 2016! There are opportunities in the Steere Herbarium year round. Help us discover vital information in our rich collection of plant specimens and contribute to our cause of preserving biodiversity.
For volunteer opportunities in the Herbarium, contact Mari Roberts at mroberts@nybg.org.