Posted in Interesting Plant Stories on December 12, 2019 by Science Talk
Michael J. Balick, Ph.D., is Vice President for Botanical Science and Director and Philecology Curator of the Institute of Economic Botany at The New York Botanical Garden. Lewis S. Nelson, M.D., is Professor and Chair of the Department of Emergency Medicine and Chief of the Division of Medical Toxicology at Rutgers New Jersey Medical School in Newark, NJ.
---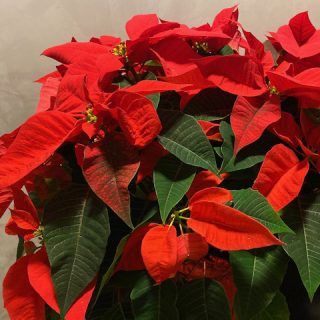 The appearance of the poinsettia, Euphorbia pulcherrima, means to many people that the holiday season is upon us. The showy bracts that surround the flowers are most often red but can be many other colors, ranging from pale green and white to orange or pink, as well as mixtures of those colors. But pity the poor poinsettia—there are those who mistakenly believe that the leaves and bracts of this beautiful plant are toxic when ingested.
How did this belief arise? In 1944, the book, Poisonous Plants of Hawaii (H.L. Arnold, Tongg Publishing Company, Honolulu) stated that the "milky juice and the leaves are poisonous." This assertion was based on a case in which a two-year old child of a U.S. Army officer at Fort Shafter in Honolulu died from eating a poinsettia leaf in 1919. The book furthermore suggested that poinsettia leaves and sap cause "intense emesis and catharsis and delirium before death."