Paris Conference Concludes with Accord on Climate Change, Emphasizing a Huge Role for the World's Forests
Posted in Environment on December 14, 2015 by Brian Boom
Brian M. Boom, Ph.D., is Vice President for Conservation Strategy; Director, NYBG Press and Science Outreach; and Bassett Maguire Curator of Botany at NYBG.
---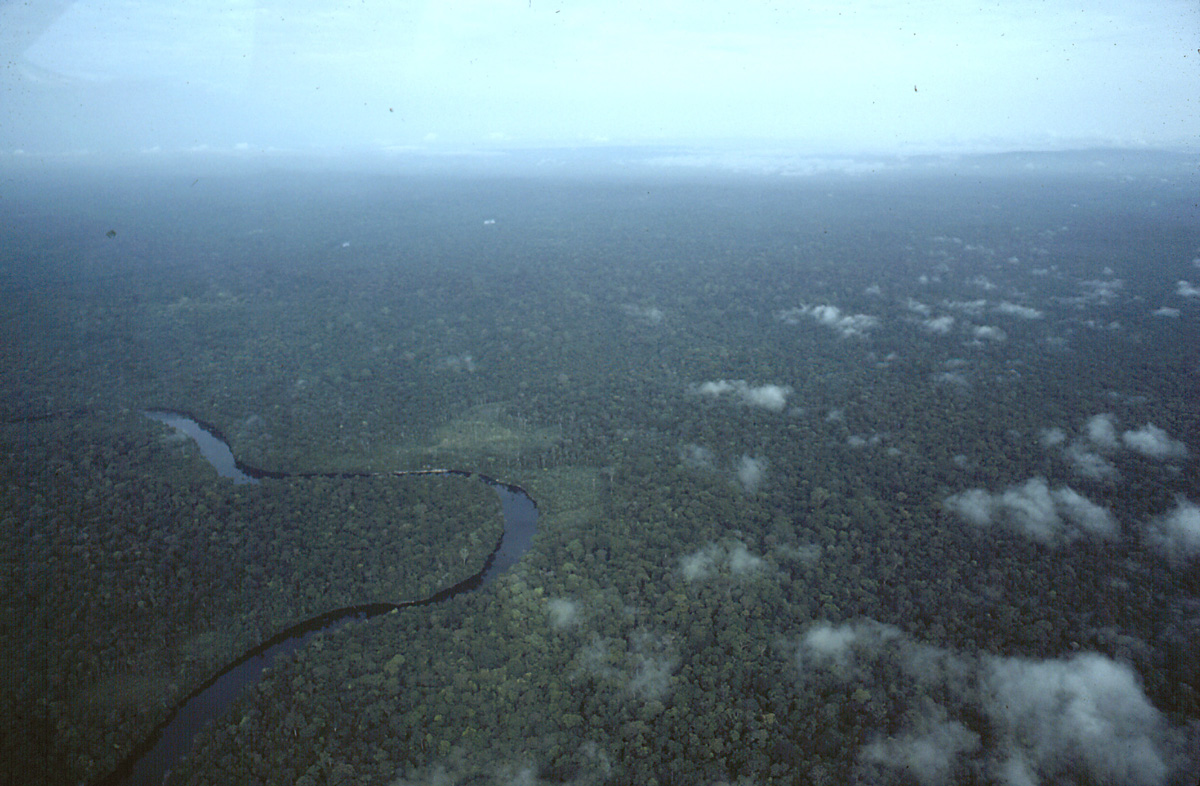 As noted in my most recent post, negotiators at the Paris climate conference, known as COP21, emphasized the importance of the role of forests in addressing global warming.
The big news in the resulting accord, signed by 195 countries on December 12, appeared in Article 2 on page 21, which calls for holding the increase in the global average temperature to "well below two degrees Celsius above pre-industrial levels and to pursue efforts to limit the temperature increase to 1.5 degrees Celsius above pre-industrial levels, recognizing that this would significantly reduce the risks and impacts of climate change."
Then, on page 22, there is this passage on the role of the world's forests in attaining that goal:
"Parties are encouraged to take action to implement and support, including through results-based payments, the existing framework as set out in related guidance and decisions already agreed under the Convention for: policy approaches and positive incentives for activities relating to reducing emissions from deforestation and forest degradation, and the role of conservation, sustainable management of forests and enhancement of forest carbon stocks in developing countries; and alternative policy approaches, such as joint mitigation and adaptation approaches for the integral and sustainable management of forests, while reaffirming the importance of incentivizing, as appropriate, non-carbon benefits associated with such approaches."
Want to dig deeper into the deal? You can read stories about it on The New York Times'  Web site here and here.
What can we do as individuals to help make this ambitious goal a reality? The New York Botanical Garden has numerous resources and opportunities for active engagement at multiple levels. You can begin with this updated guide produced by the LuEsther T. Mertz Library. And an additional resource here explains what the Botanical Garden is doing regarding climate change and the related topic of sustainability.
The Garden offers numerous classes and certificates relevant to climate change and related environmental issues for people of all ages and backgrounds and helpful tips on how to successfully plant a tree.
In 2016, the Garden will be celebrating its 125th anniversary, and in association with that landmark, we are planning special programming on a variety of topics related to the Garden's mission, including some on climate change. For instance, on Earth Day (April 22), we will host a screening of the documentary film The Seeds of Time, followed by a panel discussion including agricultural pioneer Cary Fowler, whose work is featured in the film, and the film's director, Sandy McLeod. The film is about an underappreciated peril our food supply is facing due to the accelerating effects of climate change and what is being done about it through seed banking. Check the Garden's online calendar for details of this and other Earth Day and additional climate change programming throughout the year.
The success of the just-concluded COP21 climate change agreement depends in large measure on the extent and integrity of Earth's vital forest ecosystems. Learn more about the Garden's science and conservation programs here, and please help us in these efforts.The Botanical Garden is working  to save the forests of the world, from the Bronx to Brazil.