Summer Science: NYBG's Cullman Interns
Posted in Personalities in Science on July 31, 2018 by Stevenson Swanson
Stevenson Swanson is Associate Director of Public Relations at The New York Botanical Garden.
---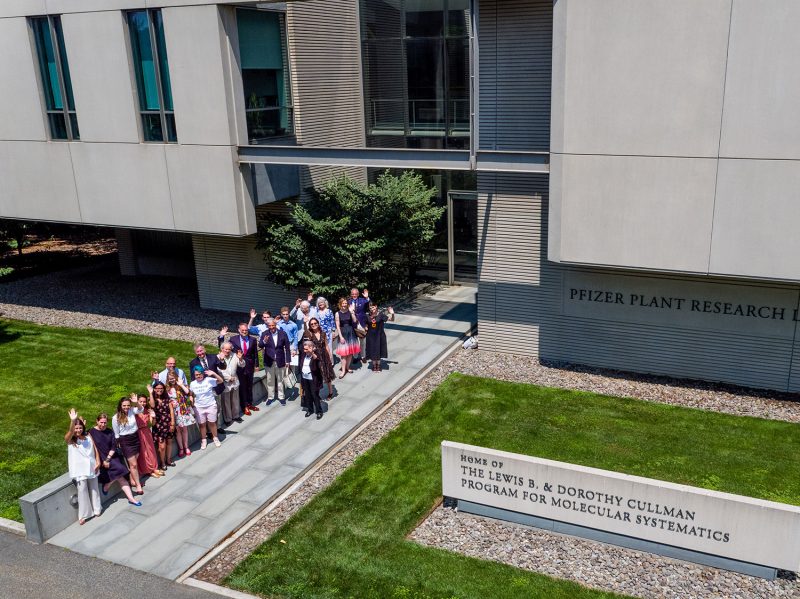 One of the highlights of summer at The New York Botanical Garden is the annual Cullman Intern Lunch, celebrating the diligent efforts and bright potential of the high school, college, and graduate students who work with Botanical Garden scientists studying the DNA and genomes of plants to understand their evolution and development.

Through this internship program, which is supported by NYBG Life Trustee Lewis Cullman, the Garden provides valuable learning and mentoring opportunities to aspiring young scientists, working on projects that can help launch careers.
"It's about the future," Dennis Stevenson, Ph.D., Vice President and Cullman Curator, said in his welcoming remarks at this year's lunch, held recently in the Cullman Conference Room at the Pfizer Plant Research Laboratory. "You can't move into the future if you don't train the future."
As an example of that training, Livia Martinez, an undergraduate at Barnard College, talked about her work on a project exploring the development of leaf structure in ginkgo trees.
Terry Verheggen, a high-school student at the Taft School, told the gathering that he is using both the DNA and physical characteristics of ferns to study the evolution of the plant life cycle.
"It's awesome to have hands-on lab experience four days a week," said Verheggen, who hopes to pursue a career in plant science.
Following the interns' summaries of their projects, Lewis Cullman reflected on the growth and accomplishments of the program that bears his name—the Lewis B. and Dorothy Cullman Program in Molecular Systematics—including the Cullman Interns.
"It's a pleasure to come here every year and see what the young people are going," he said. "It makes me very happy. I had no idea where this was going when we started. No one did."