Brazil's Mata Atlântica
Posted in Environment on July 2, 2019 by Matt Newman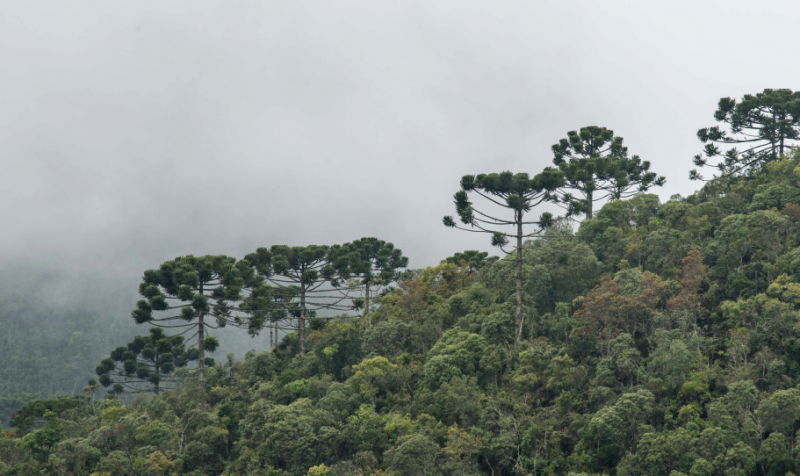 Throughout our run of Brazilian Modern: The Living Art of Roberto Burle Marx, we're sharing glimpses into the natural world that informed Burle Marx's love of plants and the landscapes that he traveled through in his home country and beyond, discovering new plants and working to protect those under threat of deforestation, development, and more. He called these journeys his viagens de coleta, or "collection trips."

Brazil owes its incredible biodiversity to its enormous range of habitat types. The country comprises six biomes, major habitat regions with their own prevailing climate and vegetation types, each including many more microclimates and habitats. One such biome is the Mata Atlântica, or the Atlantic Coastal Forest.
This forest is a global biodiversity hotspot: a region that is exceptionally biologically rich and also highly threatened. This long and narrow band of forest experiences a wide range of elevations, rainfall, and soil types from one small area to another, forming a dizzying array of habitats with hugely diverse flora.
The Atlantic Coastal Forest once stretched nearly 2,500 miles along the country's eastern coast, spanning more than 23 degrees of latitude—equivalent to the distance from Nova Scotia to Cuba. Today it is the center of Brazil's population and industry. Many agriculturists in this region now focus on the production of sugar cane, and in the past decade agricultural development as well as urban sprawl have destroyed more than 70,000 acres of forest each year. As of now, less than eight percent of the original forest remains, ravaged by expanding agriculture, urbanization, and extensive logging. Botanists who study this region, including NYBG's own, are in a race against time to document Brazil's flora as it faces acute and growing conservation threats like these, as well as the looming challenges of climate change.