Dispelling a Seasonal Myth: For Humans, The Poinsettia is Not a Toxic Plant
Posted in Interesting Plant Stories on December 12, 2019 by Science Talk
Michael J. Balick, Ph.D., is Vice President for Botanical Science and Director and Philecology Curator of the Institute of Economic Botany at The New York Botanical Garden. Lewis S. Nelson, M.D., is Professor and Chair of the Department of Emergency Medicine and Chief of the Division of Medical Toxicology at Rutgers New Jersey Medical School in Newark, NJ.
---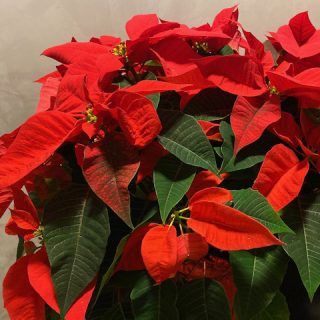 The appearance of the poinsettia, Euphorbia pulcherrima, means to many people that the holiday season is upon us. The showy bracts that surround the flowers are most often red but can be many other colors, ranging from pale green and white to orange or pink, as well as mixtures of those colors. But pity the poor poinsettia—there are those who mistakenly believe that the leaves and bracts of this beautiful plant are toxic when ingested.
How did this belief arise? In 1944, the book, Poisonous Plants of Hawaii (H.L. Arnold, Tongg Publishing Company, Honolulu) stated that the "milky juice and the leaves are poisonous." This assertion was based on a case in which a two-year old child of a U.S. Army officer at Fort Shafter in Honolulu died from eating a poinsettia leaf in 1919. The book furthermore suggested that poinsettia leaves and sap cause "intense emesis and catharsis and delirium before death."

There was no medical basis for this claim of death, and the author apparently later retracted the conclusion that the poinsettia killed the child. However, the damage was done: the urban legend of the deadly poinsettia spread widely, and for many decades, scientists have worked to dispel it. A study in the American Journal of Emergency Medicine reviewed 22,793 cases of poinsettia exposures reported to the American Association of Poison Control Centers and did not find a single fatality recorded. Another study in the journal Toxicon reported that investigators who fed rats up to 500-600 poinsettia leaves did not identify any toxic potential for this plant. Good news for the poinsettia.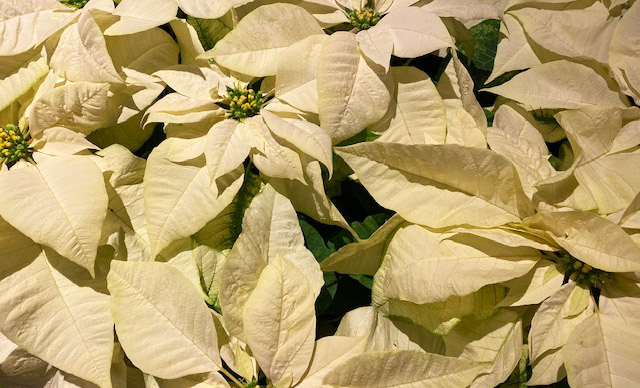 Our forthcoming third edition of Handbook of Poisonous and Injurious Plants (L.S. Nelson and M. J. Balick, NYBG/Springer 2020) suggests that the vast majority of cases of exposure to poinsettia result in no ill effects, but there are occasional cases of vomiting. While ingestion of the plant could cause gastric upset, there are other species of Euphorbia that contain irritant compounds that will cause gastrointestinal conditions and topical toxicity, the latter especially in sensitive areas such as the eyes.
Perhaps during this festive season we should focus on the beauty of the plant and acknowledge Joel Roberts Poinsett, who introduced this species to the United States in the 1820s as well as Alexander von Humboldt and Amié Bonpland, who first collected it in Mexico in the earlier part of that century, and Johann Friedrich Klotzsch, the botanist who described it.